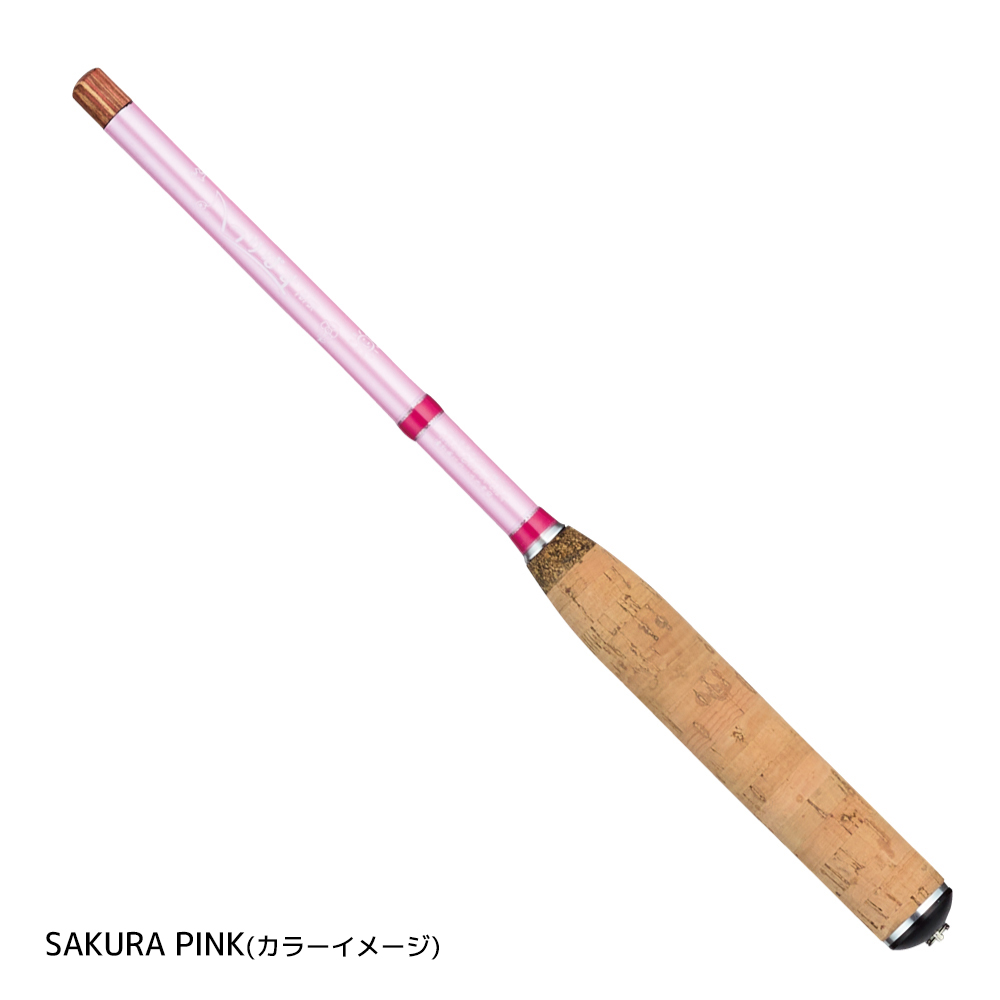 Multi-Purpose Rods Supporting Your First Fishing
An exceptional product that even a stubborn old-fashioned fishing tackle shop owner, who is very particular about quality, couldn't help but be impressed with!!
These colorful rods will further enrich your private fishing experience. Whether you're fishing in a mountain stream, a pond, a rocky area or a breakwater, you can enjoy playing with small fish with the "do-it-all" rod with cork grip specification. With this rod, the variety of fish you can catch is endless, including stream fish, small crucian carp, bitterling, goby, freshwater shrimp, and crayfish!!

LINE UP
| MODEL | MODEL | LENGTH (m) | PIECES | CLOSED LENGTH (cm) | WEIGHT (g) | TIP DIA. (mm) | BUTT DIA. (mm) | CARBON (%) | GLASS (%) | MSRP | JAN CODE |
| --- | --- | --- | --- | --- | --- | --- | --- | --- | --- | --- | --- |
| TSURI PASU | 21/SP(SAKURA PINK) | 2.1 | 9 | 29 | 51 | 0.8 | 23 | 89 | 11 | ASK | 4516508 68506 0 |
| TSURI PASU | NEW 21/SB (SKY BLUE) | 2.1 | 9 | 29 | 51 | 0.8 | 23 | 89 | 11 | ASK | 4516508 68507 7 |
| TSURI PASU | 21/AG (ASPARA GREEN) | 2/1 | 9 | 29 | 51 | 0.8 | 23 | 89 | 11 | ASK | 4516508 68508 4 |
| TSURI PASU | 36/SP(SAKURA PINK) | 3.6 | 9 | 54 | 80 | 0.8 | 23 | 97 | 3 | ASK | 4516508 68509 1 |
| TSURI PASU | 36/SB (SKY BLUE) | 3.6 | 9 | 54 | 80 | 0.8 | 23 | 97 | 3 | ASK | 4516508 68510 7 |
| TSURI PASU | 36/AG (ASPARA GREEN) | 3.6 | 9 | 54 | 80 | 0.8 | 23 | 97 | 3 | ASK | 4516508 68511 4 |
| TSURI PASU | 45/SP(SAKURA PINK) | 4.5 | 11 | 54 | 123 | 0.8 | 25 | 97 | 3 | ASK | 4516508 68512 1 |
| TSURI PASU | 45/SB (SKY BLUE) | 4.5 | 11 | 54 | 123 | 0.8 | 25 | 97 | 3 | ASK | 4516508 68513 8 |
| TSURI PASU | 45/AG (ASPARA GREEN) | 4.5 | 11 | 54 | 123 | 0.8 | 25 | 97 | 3 | ASK | 4516508 68514 5 |