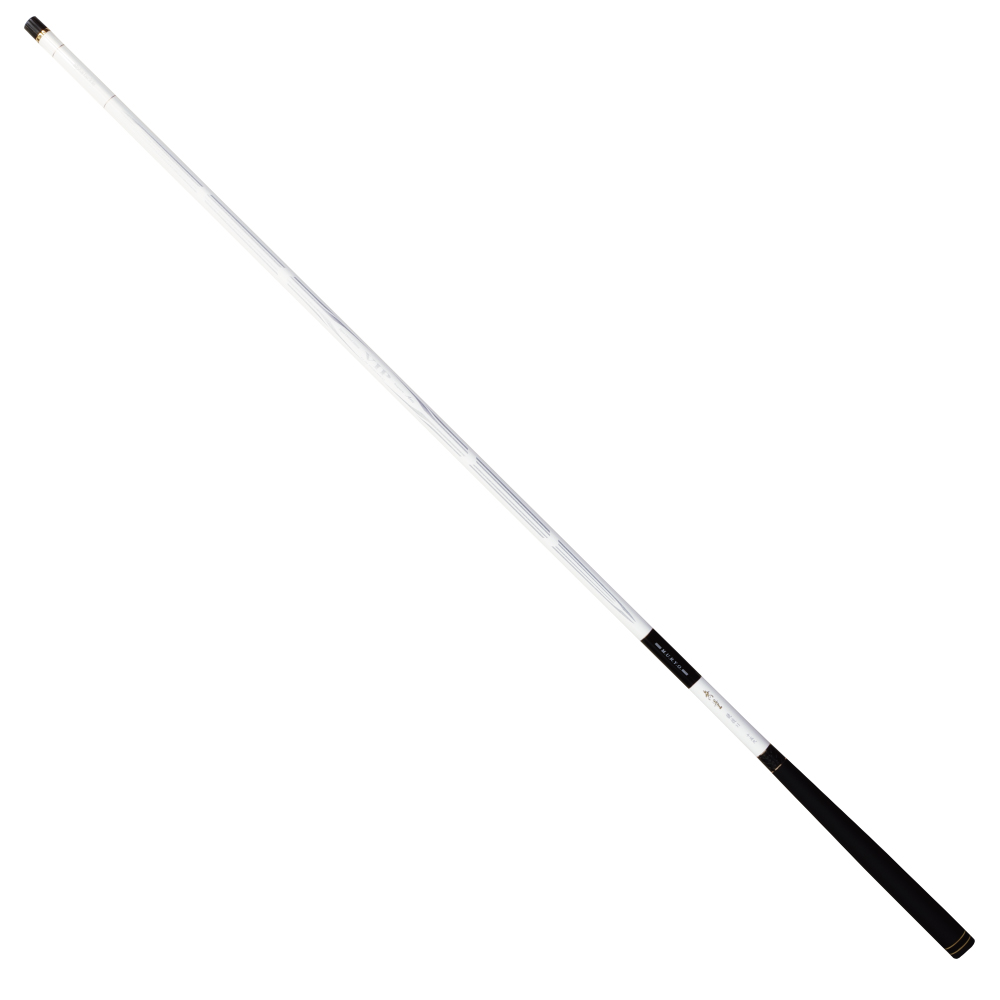 MURYO KYOUGI H
A telescopic competition rod designed specifically for Hera and carp fishing, made in Japan with a global model that can be used over the world. The rod has been developed with a focus on quickly catching fish once hooked, by strengthening the belly to butt section compared to conventional Hera and carp rods. This competition model is also designed with considering the increasing number of overseas users, mainly in China.

・A power balance design that minimizes the feeling of weight by blending high-elastic materials (40+46t) in each section.
・4SCS manufacturing method which is flexible and strong against twisting.
・A 30-50% increase in breaking strength compared to conventional models.
・A direct grip with high sensitivity and is not easily affected by bait stains.
・A rotating top with a line twist reduction Lillian.
・Fixation prevention processing for smooth storage.
・An end balancer screw cap with a rear grip ring.

LINE UP
| MODEL | MODEL | LENGTH (m) | PIECES | CLOSED LENGTH (cm) | WEIGHT (g) | TIP DIA. (mm) | BUTT DIA. (mm) | CARBON (%) | GLASS (%) | MSRP | JAN CODE |
| --- | --- | --- | --- | --- | --- | --- | --- | --- | --- | --- | --- |
| MURYO KYOGI H | 12 | 3.6 | 4 | 106 | 75 | 1.2 | 13.5 | 99 | 1 | ASK | 4516508 58043 3 |
| MURYO KYOGI H | 15 | 4.5 | 5 | 106 | 105 | 1.2 | 16.0 | 99 | 1 | ASK | 4516508 58044 0 |
| MURYO KYOGI H | 18 | 5.4 | 6 | 106 | 145 | 1.2 | 19.0 | 99 | 1 | ASK | 4516508 58045 7 |
| MURYO KYOGI H | 21 | 6.3 | 7 | 106 | 195 | 1.2 | 20.0 | 99 | 1 | ASK | 4516508 58046 4 |