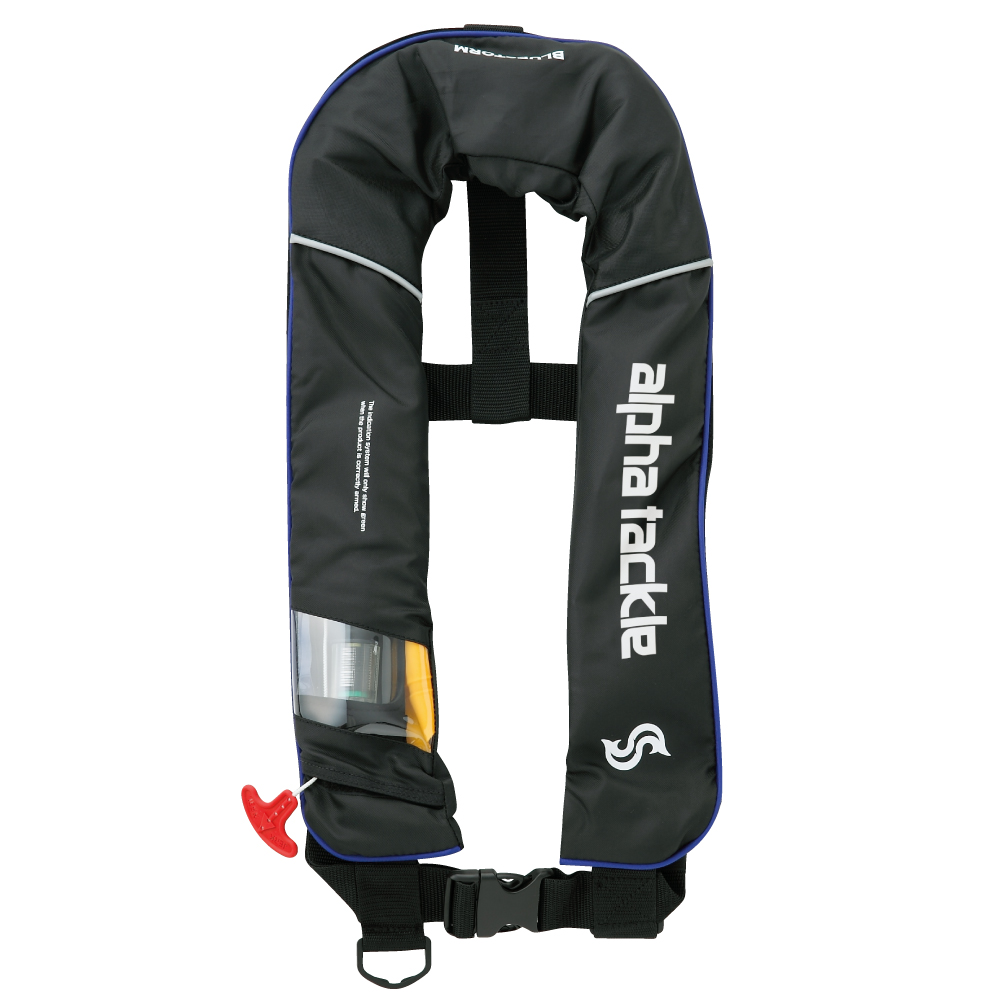 Alphatackle Life jacket
Life jackets for small boats (collaboration product with Takashina company)
Automatically inflates upon water detection in case of accidental falling overboard. Approved product by the Ministry of Land, Infrastructure, Transport and Tourism of Japan (sakura mark Type A, which can also be used for pleasure fishing boats in Japan).
There are 2 types of shoulder type and belt type.