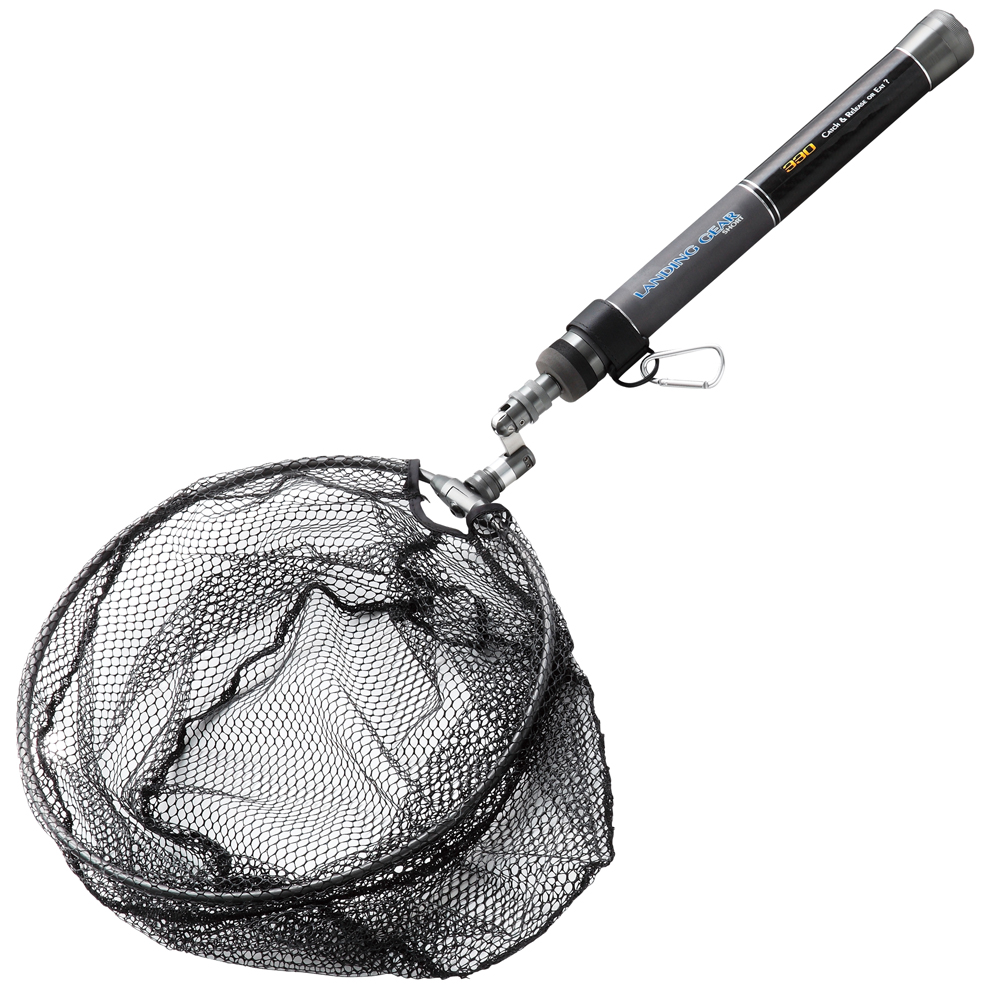 Short Version of Complete Landing Gear Set
A full set of landing gear with a rubber net, aluminum one-piece frame, and an aluminum folding adaptor, a telescopic landing shaft.

The short model has a collapsible size of 35.5cm for the shaft and a round 33cm net (25cm deep) that comes with an aluminum folding adaptor and karabiner, making it an extremely practical landing gear set.


*Screw standard: equivalent to W1/2 (quarter screw)
*The total length of this product includes the frame.
*Due to the material properties, the depth of the net in this product may vary slightly.