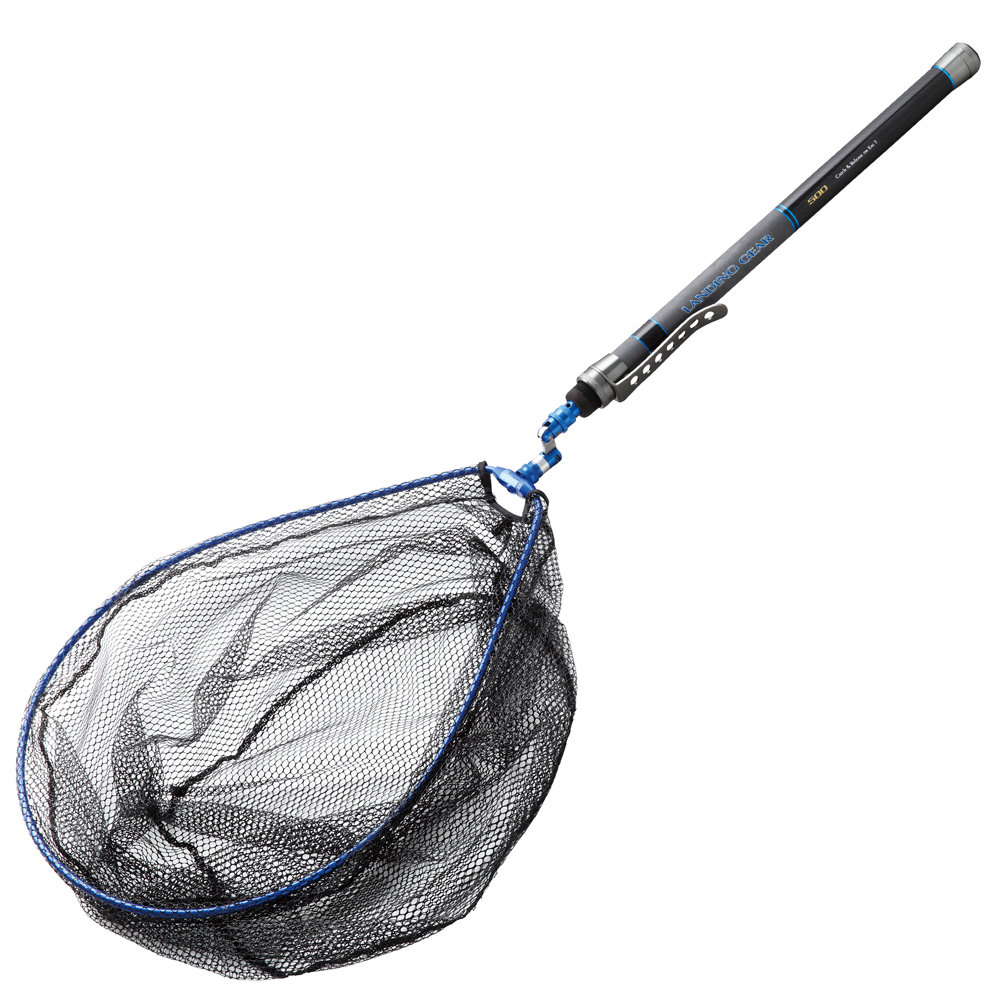 Complete Landing Gear Set
A full set of landing gear with a rubber net, aluminum one-piece frame, and an aluminum folding adaptor, a telescopic landing shaft.

A shaft with collapsible size of 55.6cm and a round 55cm net (25cm deep) comes with an aluminum folding adaptor and a belt hanger, making it an extremely practical landing gear set.

*Screw standard: equivalent to W1/2 (quarter screw)
*The total length of this product includes the frame.
*Due to the material properties, the depth of the net in this product may vary slightly.

LINE UP
| MODEL | SIZE | LENGTH (m) | PIECES (本) | CLOSED LENGTH (cm) | WEIGHT (g) | TIP DIA, (mm) | BUTT DIA. (mm) | FRAME DIA. (cm) | MSRP | JAN CODE |
| --- | --- | --- | --- | --- | --- | --- | --- | --- | --- | --- |
| LANDING GEAR | 400 | 4.0 | 8 | 55.6 | 620 | 12.0 | 27.4 | 55 | ASK | 4516508522747 |
| LANDING GEAR | 450 | 4.5 | 9 | 55.6 | 684 | 12.0 | 29.7 | 55 | ASK | 4516508522754 |
| LANDING GEAR | 500 | 5.0 | 10 | 55.6 | 745 | 12.0 | 31.9 | 55 | ASK | 4516508522761 |
| LANDING GEAR | 550 | 5.5 | 11 | 55.6 | 870 | 12.0 | 33.8 | 55 | ASK | 4516508522778 |