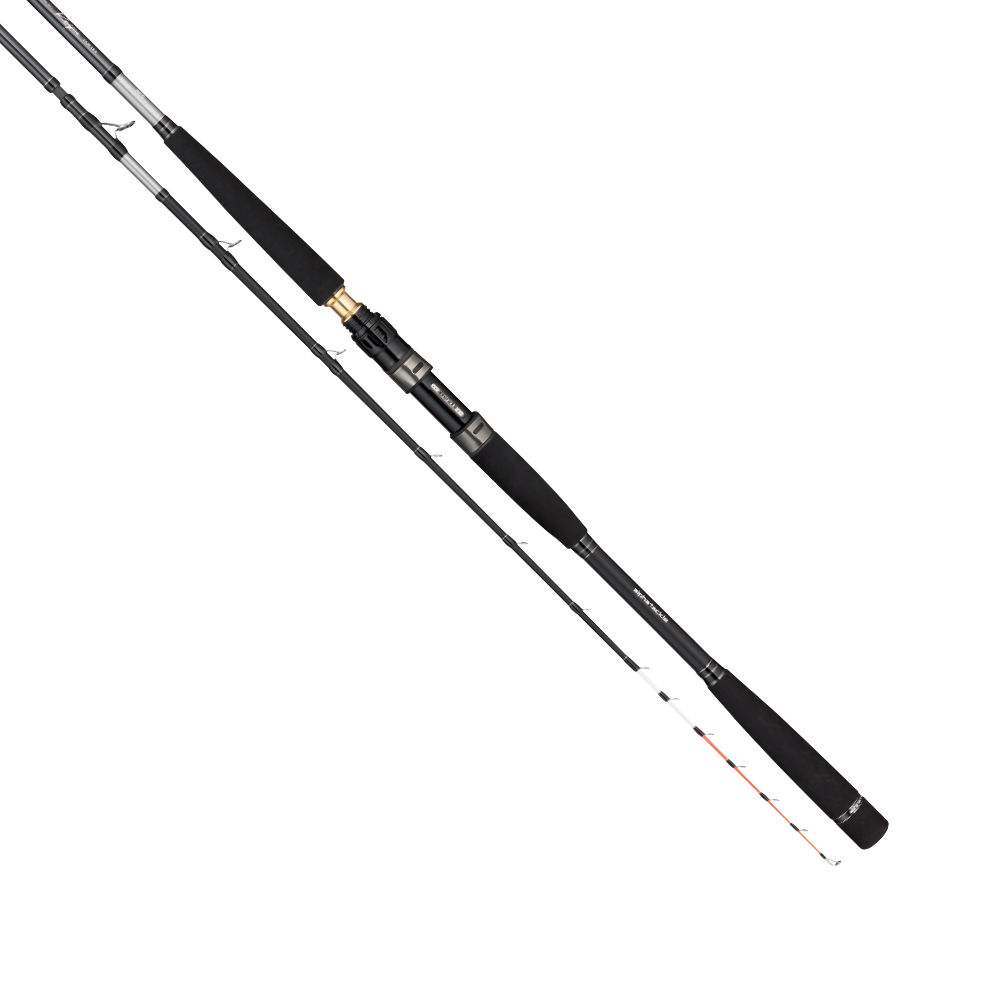 Standard Class Rod Series for Yari-Ika
The high end series "alfa sonic YARIIKA" has been highly praised by expert anglers in spear squid (yariika) fishing. We pursued the performance of alpha sonic even in the Kaijin's middle class grade. We have created a rod with excellent total balance. It's become a series with outstanding ease of use.
LINE UP
STANDARD CLASS YARI-IKA ROD WITH FAST ACTION
・170cm length useful for all situations and fast (8:2) action that can sense even the touch of small squid.
・The light weight and good balance support comfortable fishing a whole day.
・A rod with excellent total balance recommended also for experts not only beginners.
TARGET
Yari-ika (spear squid)
GUIDE & GRIP
PMNST
5.5
PLDBSG
5
PLDBSG
5
PLDBSG
5
PLDBSG
5
PLDBSG
5
PLDBSG
5
PLDBSG
5
PLDBSG
5.5
PLDBSG
6
PKWSG
8
PKWSG
10
PKWSG
16



SPEC
| LENGTH (cm) | PIECES | CLOSED LENGTH (cm) | ROD WEIGHT (g) | TIP DIA. (mm) | BUTT DIA. (mm) | SINKER WEIGHT (#) | SINKER WEIGHT (g) | L1 (mm) | L2 (mm) | MSRP | JAN CODE |
| --- | --- | --- | --- | --- | --- | --- | --- | --- | --- | --- | --- |
| 170 | 2 | 88.5 | 184 | 1.6 | 12.2 | 100-180 | 380-680 | 665 | 370 | ASK | 4516508 51946 4 |