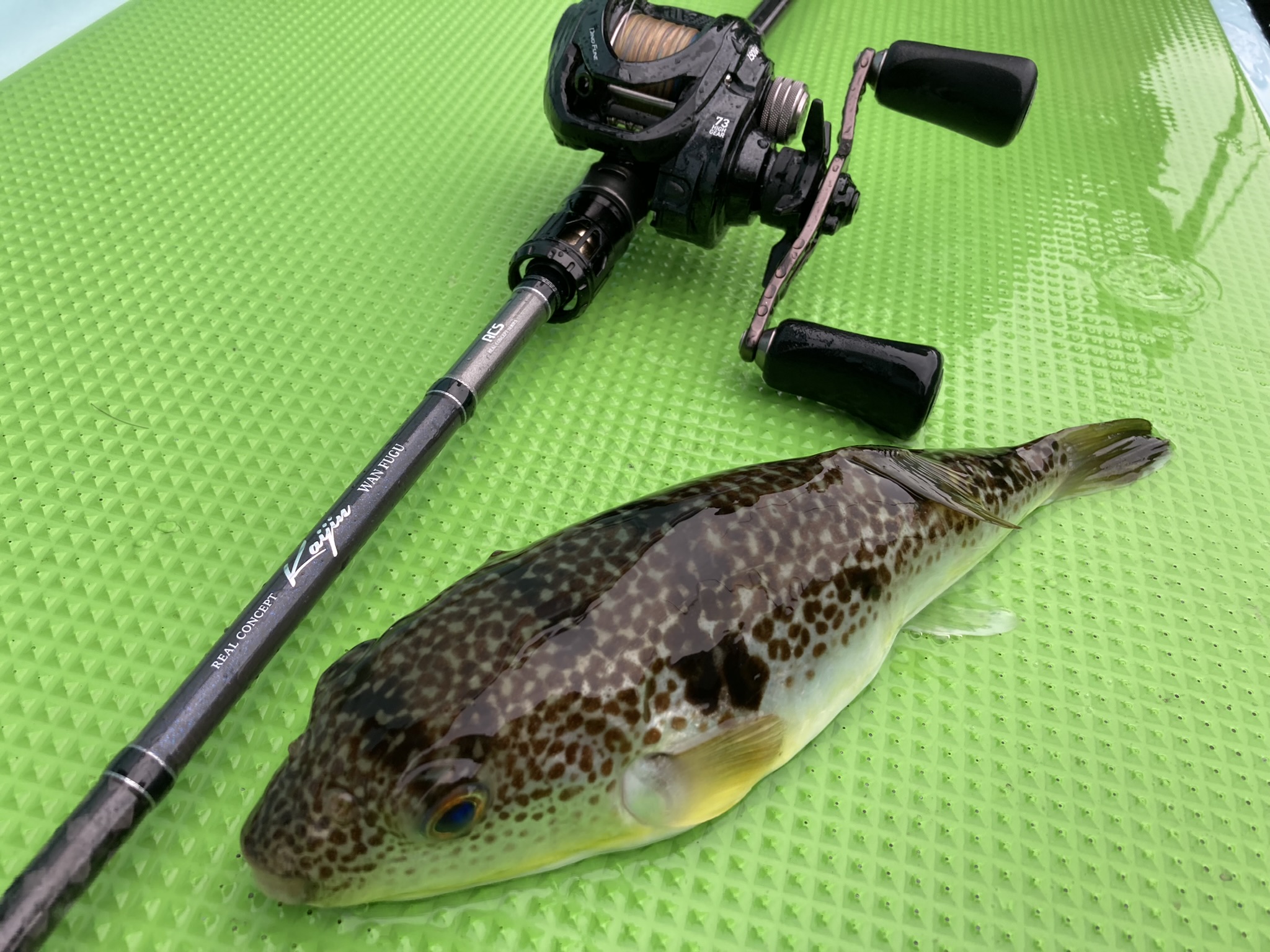 Standard Class Rod Series for Wan-Fugu with Sensitive Tip
"Wan-fugu" is a fishing style in Tokyo bay with "kattou" rig (Japanese traditional rig equipped with a weighted hook and a big treble hook to hook the fish's body.) With this style, it's essential to capture the slightest changes of the tip section. Kaijin WAN-FUGU is made with the fucus on the sensitivity of tip section to sense the small touch by Fugu (blowfish).
LINE UP
SENSITIVE ROD WITH EXTRA FLEXIBLE TIP
・The HFGS (HI-FLEX GLASS SOLID) tip section provides extraordinary visual sensitivity to capture the slightest bite of blowfish.
・The 165cm length makes more visual sensitivity and maneuverability.
・The belly to butt section is easy to make the rig's action, hooking and under-hand casting.
GUIDE & GRIP
PLGST
4-1.1
PKTSG
4
PKTSG
4
PKTSG
4
PKTSG
4
PKTSG
4
PKTSG
4
PKTSG
4
PKTSG
4
PKTSG
4.5
PKTSG
4.5
PKTSG
5
PKTSG
5
PKTSG
6
PKWSG
8
PKWSG
12



SPEC
| LENGTH (cm) | PIECES | CLOSED LENGTH (cm) | ROD WEIGHT (g) | TIP DIA. (mm) | BUTT DIA. (mm) | SINKER WEIGHT (#) | SINKER WEIGHT (g) | L1 (mm) | L2 (mm) | MSRP | JAN CODE |
| --- | --- | --- | --- | --- | --- | --- | --- | --- | --- | --- | --- |
| 165 | 2 | 86 | 101 | 0.7 | 12.4 | 5-15 | 19-56 | 410 | 285 | ASK | 4516508 51969 3 |