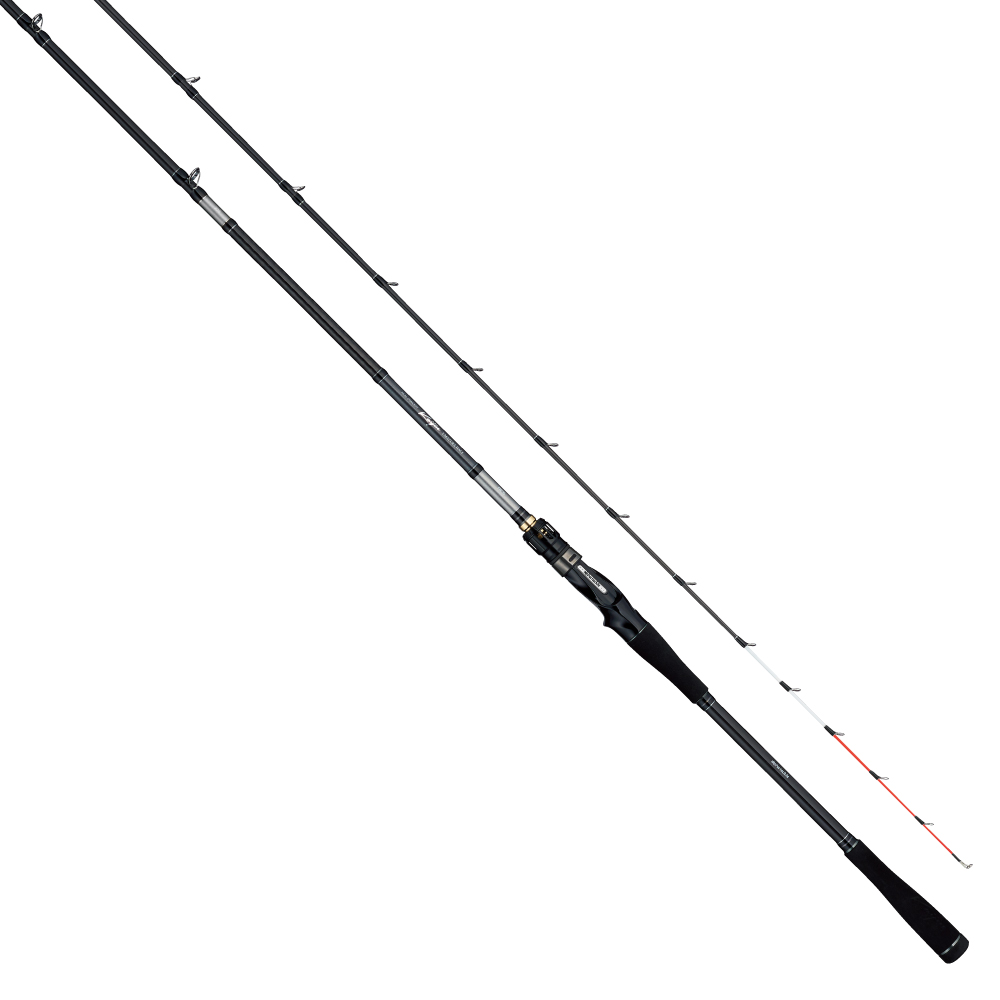 Exclusive Rod for the Popular fish in Setouchi Area
Umazurahagi (black scraper) is one of the popular fish species in Setouchi area because of its good taste. A rod dedicated to umazurahagi developed for Setouchi area is newly added to the kaijin series. The responsive tip supports making attractive actions of rigs and the quick hooking.
Fuji K GUIDES

Fuji K guides reduce troubles with the tangled line.

CS45-T

Original reel seat of alphatackle for technical fishing. The simple shape and small trigger part fit to the palm.
LINE UP
220
VERSATILE ROD TO TRACE ROCKY REEFS
・Exclusive rod to catch umazurahagi (black scraper) in Setouchi area such as Hiroshima pref.
・The fast (8:2) action made with the sensitive glass solid tip realizes a good balance between sensitivity and flexibility.
・The belly-butt section has enough toughness to hook up big fish over 40cm sharply.
・220cm length is easy to set the rig in the exact depth holding fish.
TARGET
Umazurahagi (Black scraper)
GUIDE & GRIP
PLGST
5-1.2
PLDBSG
5
PLDBSG
5
PLDBSG
5
PLDBSG
5
PLDBSG
5
PLDBSG
5.5
PLDBSG
5.5
PLDBSG
5.5
PLDBSG
5.5
PLDBSG
5.5
PLKWSG
6
PLKWSG
7
PLKWSG
8
PLKWSG
10
PLKWSG
12



SPEC
| LENGTH (cm) | PIECES | CLOSED LENGTH (cm) | ROD WEIGHT (g) | TIP DIA. (mm) | BUTT DIA. (mm) | SINKER WEIGHT (#) | SINKER WEIGHT (g) | L1 (mm) | L2 (mm) | MSRP | JAN CODE |
| --- | --- | --- | --- | --- | --- | --- | --- | --- | --- | --- | --- |
| 220 | 2 | 113 | 135 | 1.1 | 13.2 | 10-40 | 38-.150 | 480 | 360 | ASK | 4516508 51938 9 |