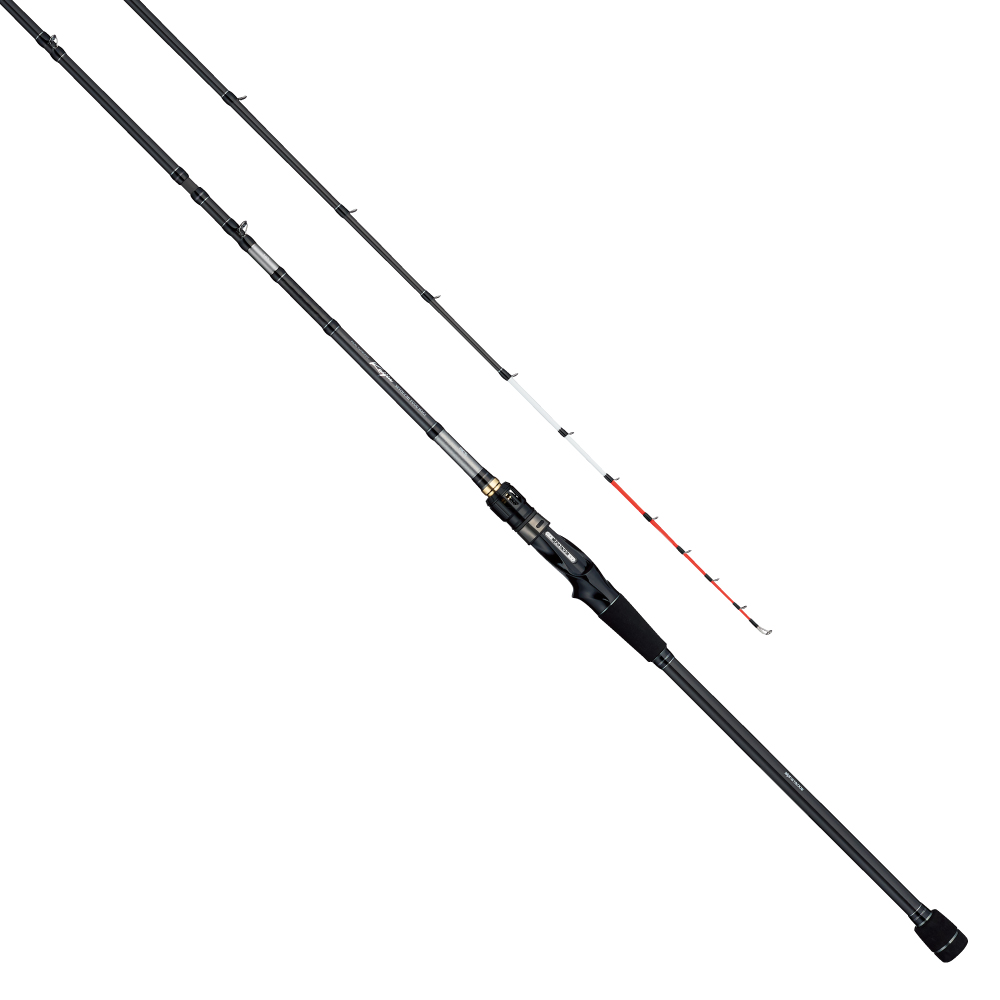 2 Way Rod for Fugu (blowfish) and Kawahagi (filefish)
Fugu (blowfish) and kawahagi (filefish) are especially popular species among fune (boat) fishing. These fishes are well-known as skillful eaters that pick only bait up from the hook. This rod is made for catching more as enjoying this interesting game.
Fuji K GUIDES

Fuji K guides reduce troubles with the tangled line.

HIFLEX GLASS SOLID (HFGS)

The glass solid tip wrapped with thread. The tenacity and flexibility characteristic of glass make the sharp fast action and visual sensitivity.

CS45-T

Original reel seat of alphatackle for technical fishing. The simple shape and small trigger part fit to the palm.
LINE UP
165
2 WAY ROD FOR FUGU AND KAWAHAGI IN SETOUCHI AREA
・Multi-purpose rod targeting kawahagi (filefish) with paternoster rig and fugu (blowfish) with "kattou rig" (Japanese traditional rig equipped with a weighted hook and a big treble hook to hook the fish's body.)
・Sensitive extra fast (9:1) action made with glass solid tip expresses the delicate bites vividly.
TARGET
Fugu (blowfish), kawahagi (filefish)
GUIDE & GRIP
PLGST
4.5-1.3
PKTSG
4
PKTSG
4
PKTSG
4
PKTSG
4
PKTSG
4
PKTSG
4
PKTSG
4.5
PKTSG
4.5
PKTSG
5
PKTSG
5.5
PLKWSG
6
PLKWSG
8



SPEC
| LENGTH (cm) | PIECES | CLOSED LENGTH (cm) | ROD WEIGHT (g) | TIP DIA. (mm) | BUTT DIA. (mm) | SINKER WEIGHT (#) | SINKER WEIGHT (g) | L1 (mm) | L2 (mm) | MSRP | JAN CODE |
| --- | --- | --- | --- | --- | --- | --- | --- | --- | --- | --- | --- |
| 165 | 2 | 79 | 99 | 1.3 | 13.9 | 20-40 | 75-150 | 520 | 400 | ASK | 4516508 51935 8 |