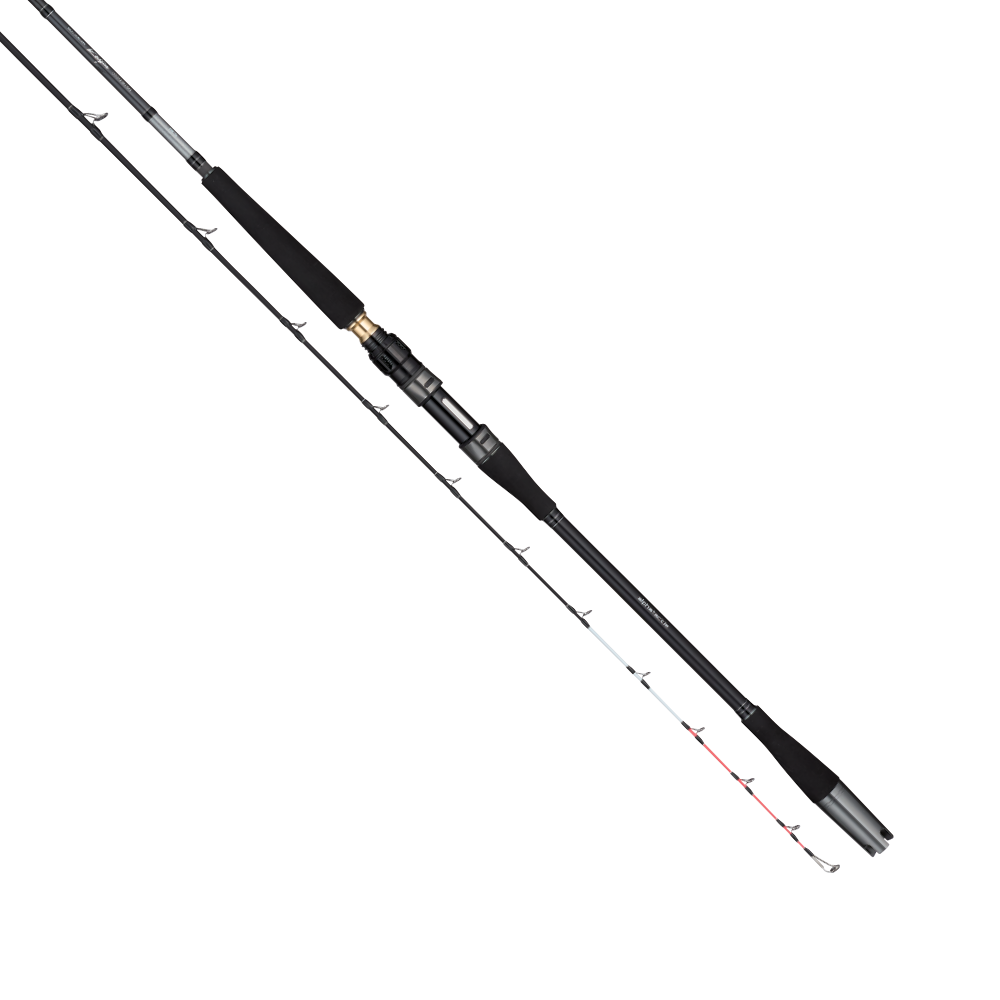 Standard Class Series for Live-Bait and Otoshikomi Style
Live-bait fishing and "otoshikomi" (a kind of Sabiki fishing catching baitfish and target fish with the same rig) are most popular fishing style in west Japan. This series have 2 models for light tackle and 3 models for targeting 10kg class amberjack.
The flexible tip section expresses the angler the movement of baitfish swimming away from the predator. The lineup covers a wide range of use from 150g to 380g sinkers. MH and H models are equipped with the blank made from low elasticity and high toughness UD glass and perform strongly at the fight with big targets such as kingfish and amberjack.

LINE UP
MODEL
LENGTH (cm)
PIECES
CLOSED LENGTH (cm)
ROD WEIGHT (g)
TIP DIA. (mm)
BUTT DIA. (mm)
SINKER WEIGHT (#)
SINKER WEIGHT (g)
L1 (mm)
L2 (mm)
MSRP
JAN CODE

NEW

73-205Light

205
2(B)
158
150
1.9
12.6
40-100
150-380
540
410
ASK
4516508 51957 0

NEW

64-225Light

225
2(B)
178
160
1.8
12.5
40-100
150-380
540
410
ASK
4516508 51958 7

NEW

64-215MH

215
2(B)
152
235
1.7
13.0
40-100
150-380
705
410
ASK
4516508 51954 9

NEW

73-215MH

215
2(B)
152
235
1.7
13.0
40-100
150-380
705
410
ASK
4516508 51955 6

NEW

73-235H

235
2(B)
177.5
325
1.8
15.7
60-180
230-680
665
365
ASK
4516508 51956 3