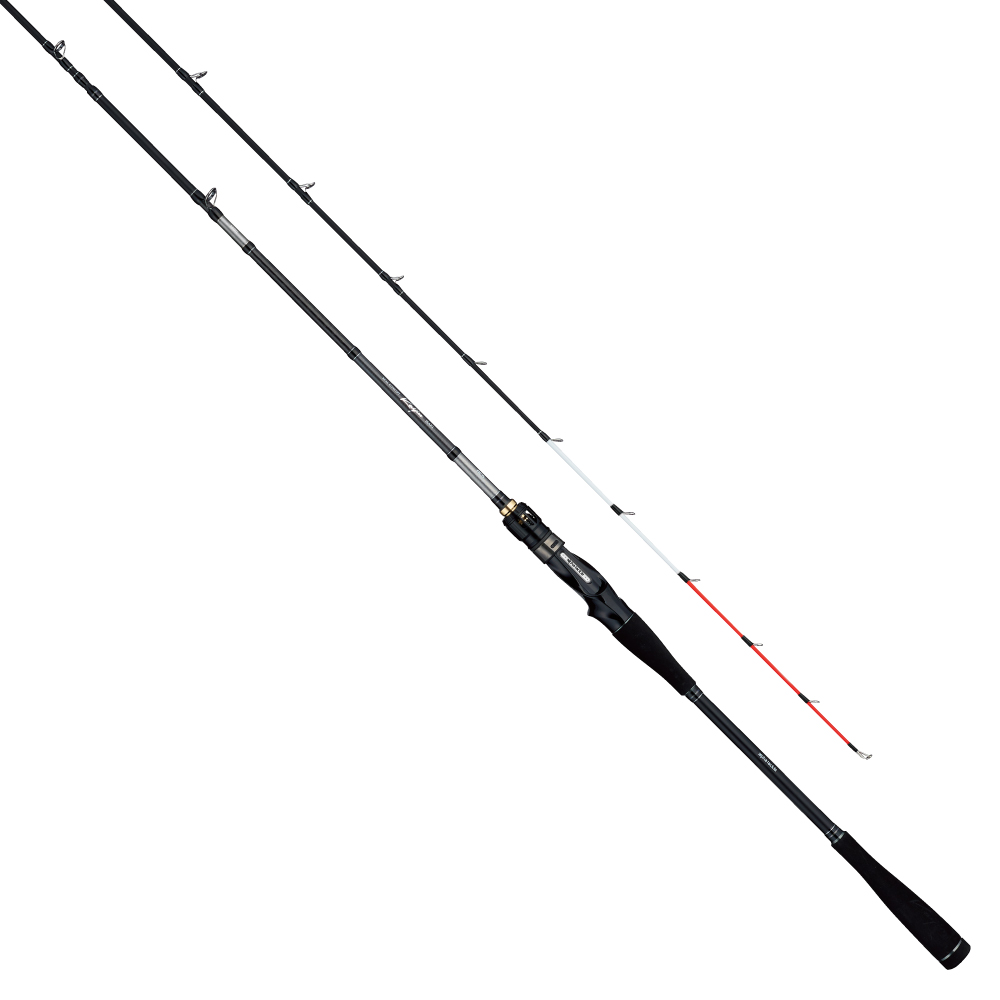 Standard Class Rod for Komase (Chumming) Style Targeting Isaki
Isaki (Grunt), a popular target for "fune" (boat) fishing, is often found in groups on rocky reefs at depths of around 50m with good tide flow, and can be caught along the coast from spring to summer. It has a good taste and is a popular species that even first-time anglers can aim for some catches. Kaijin ISAKI is an exclusive series for isaki fishing by chumming with shrimp, woolie hook and skin hook. Assuming that 450 sinker is mainly used, alphatackle designed the moderate action to synchronize the hooks with the chummed shrimp and to let the fish bite them naturally.

Fuji K GUIDES

Fuji K guides reduce troubles with the tangled line.

CS45-T

Original reel seat of alphatackle for technical fishing. The simple shape and small trigger part fit to the palm.
LINE UP
180H
DEDICATED ROD WITH SLOW ACTION TO ISAKI FISHING
・Exclusive rod with slow (6:4) action for chumming with shrimp, woolie hook and skin hook.
・180cm length is easy to jerk the rod to put chums out of the chumming cage.
・The slow (6:4) action is enough flexible to avoid breaking the fish's mouth.
GUIDE & GRIP
PLGST
5-1.6
PLDBSG
5
PLDBSG
5
PLDBSG
5
PLDBSG
5.5
PLDBSG
5.5
PLDBSG
5.5
PLKWSG
6
PLKWSG
7
PLKWSG
8
PLKWSG
10
PLKWSG
12


SPEC
| LENGTH (cm) | PIECES | CLOSED LENGTH (cm) | ROD WEIGHT (g) | TIP DIA. (mm) | BUTT DIA. (mm) | SINKER WEIGHT (#) | SINKER WEIGHT (g) | L1 (mm) | L2 (mm) | MSRP | JAN CODE |
| --- | --- | --- | --- | --- | --- | --- | --- | --- | --- | --- | --- |
| 180 | 2 | 93 | 120 | 1.7 | 11.3 | 30-150 | 110-570 | 480 | 350 | ASK | 4516508 51941 9 |