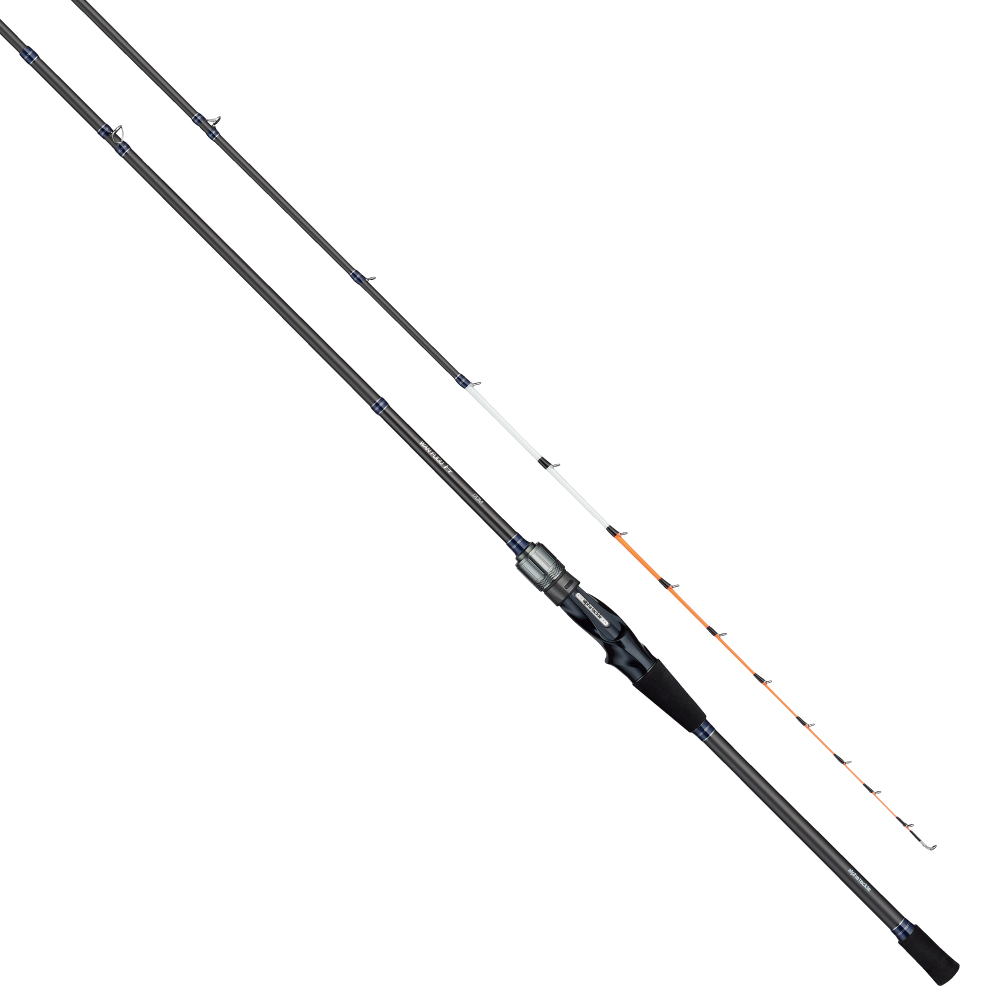 Exclusive Model for Wan-Fugu
"Wan-fugu" is a fishing style in Tokyo Bay with light "kattou" rig (Japanese traditional rig equipped with a weighted hook and a big treble hook to hook the fish's body.)
1.7m is easy to cast and sense the bite. The light feeling supports long time fishing.

CS45-T

Original reel seat of alphatackle for technical fishing. The simple shape and small trigger part fit to the palm.
LINE UP
170M
GUIDE & GRIP
CCFOT
5-1.2
CCSLOG
4.5
CCSLOG
4.5
CCSLOG
4.5
CCSLOG
4.5
CCSLOG
4.5
CCSLOG
5
CCSLOG
5
CCSLOG
5
CCSLOG
5
CCSLOG
5.5
CCSLOG
5.5
CCLNOG
6
CCLNOG
8



SPEC
| LENGTH (cm) | PIECES | CLOSED LENGTH (cm) | ROD WEIGHT (g) | TIP DIA. (mm) | BUTT DIA. (mm) | SINKER WEIGHT (#) | SINKER WEIGHT (g) | ROD ACTION | L1 (mm) | L2 (mm) | MSRP | JAN CODE |
| --- | --- | --- | --- | --- | --- | --- | --- | --- | --- | --- | --- | --- |
| 170 | 2 | 89 | 110 | 0.8 | 12.9 | 8-15 | 30-56 | 8:2 | 405 | 290 | ASK | 4516508 51726 2 |