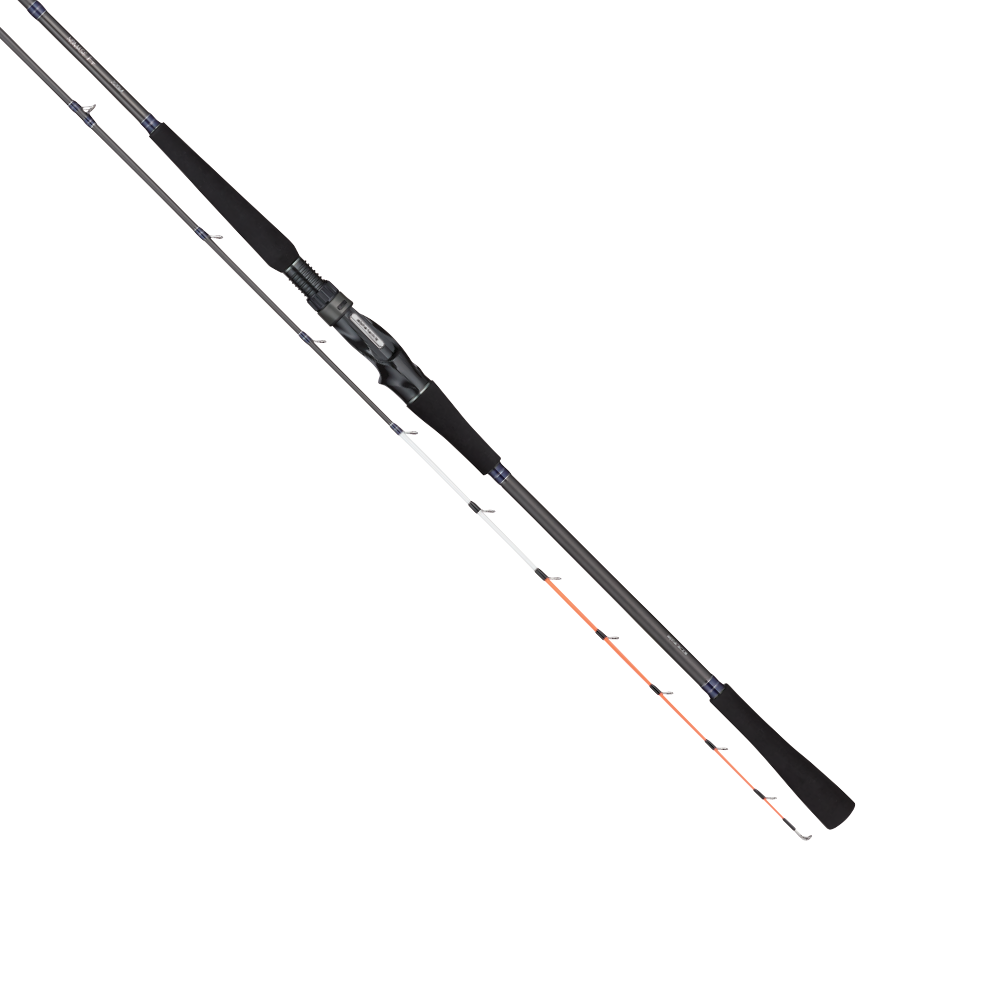 Exclusive Model for Live-Bait Fishing
The exclusive model for targeting predator fishes such as flatfish and amberjack with live-bait. The slim and light blank with regular (7:3) action won't make the angler tired and it's also enough sensitive to feel the movement of small baitfish. The glass solid tip can get bites even under the tough condition.
CS45-T

Original reel seat of alphatackle for technical fishing. The simple shape and small trigger part fit to the palm.
LINE UP
TARGET
Blue-backed fish, flatfish
GUIDE & GRIP
CCFOT
5-1.4
CCLDBOG
5
CCLDBOG
5
CCLDBOG
5
CCLDBOG
5
CCLDBOG
5.5
CCLDBOG
5.5
CCLDBOG
5.5
CCLDBOG
5.5
CCLDBOG
5.5
CCLNOG
6
CCLNOG
7
CCLNOG
8
CCLNOG
10
CCLNOG
12


SPEC
| LENGTH (cm) | PIECES | CLOSED LENGTH (cm) | ROD WEIGHT (g) | TIP DIA. (mm) | BUTT DIA. (mm) | SINKER WEIGHT (#) | SINKER WEIGHT (g) | L1 (mm) | L2 (mm) | MSRP | JAN CODE |
| --- | --- | --- | --- | --- | --- | --- | --- | --- | --- | --- | --- |
| 220 | 2 | 114 | 113 | 1.0 | 11.6 | 20-60 | 75-230 | 665 | 410 | ASK | 4516508 51739 2 |