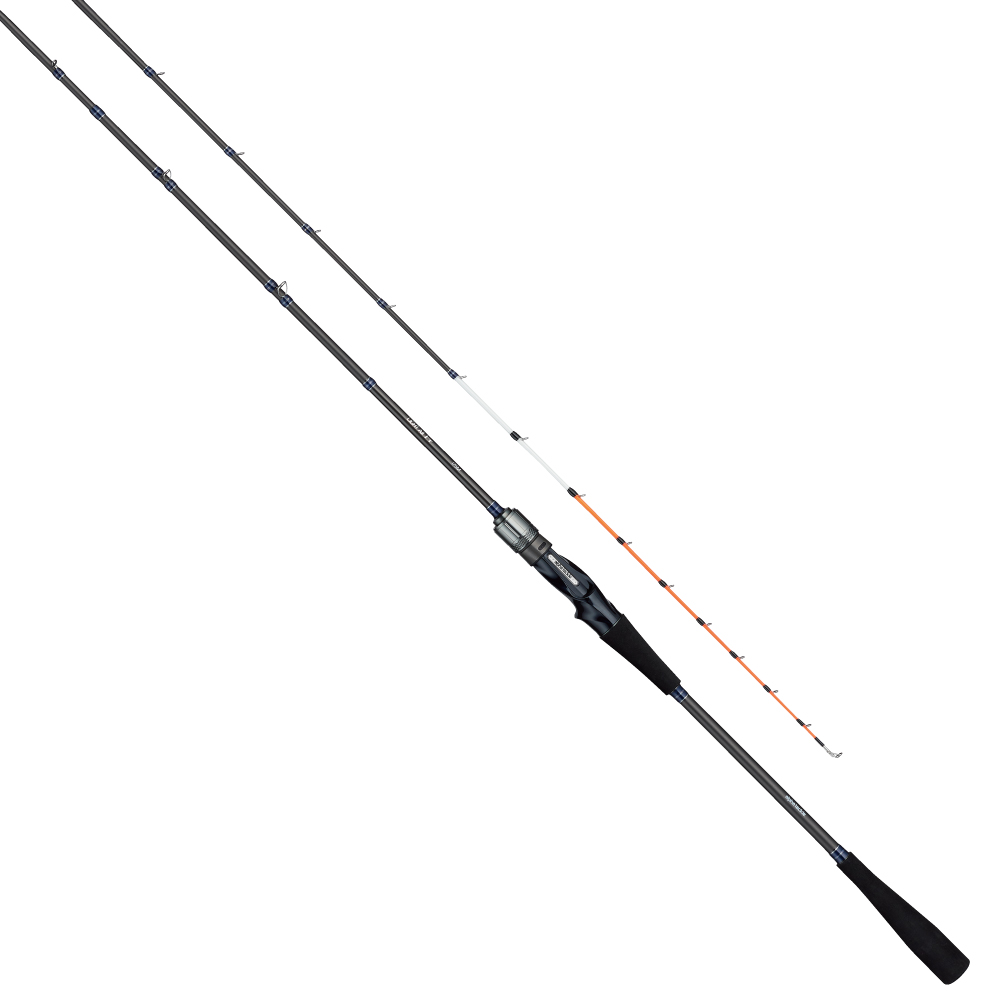 Exclusive Model for Aji (Horse Mackerel) Fishing with Light Tackle
A rod exclusively for light "bishi-aji" fishing (chumming with 150g sinker targeting horse mackerel) in Tokyo Bay.
The butt section has enough power to jerk firmly and the tip section is flexible to take the bite.

CS45-T

Original reel seat of alphatackle for technical fishing. The simple shape and small trigger part fit to the palm.
LINE UP
175M
TARGET
Aji (horse mackerel)
GUIDE & GRIP
CCFOT
5.5-1.8
CCSLOG
4
CCSLOG
4
CCSLOG
4
CCSLOG
4
CCSLOG
4
CCSLOG
4
CCSLOG
4.5
CCSLOG
4.5
CCSLOG
4.5
CCSLOG
4.5
CCSLOG
4.5
CCSLOG
5
CCSLOG
5
CCSLOG
5
CCLNOG
6
CCLNOG
8



SPEC
| LENGTH (cm) | PIECES | CLOSED LENGTH (cm) | ROD WEIGHT (g) | TIP DIA. (mm) | BUTT DIA. (mm) | SINKER WEIGHT (#) | SINKER WEIGHT (g) | ROD ACTION | L1 (mm) | L2 (mm) | MSRP | JAN CODE |
| --- | --- | --- | --- | --- | --- | --- | --- | --- | --- | --- | --- | --- |
| 175 | 2 | 91 | 105 | 1.3 | 10.2 | 20-50 | 75-190 | 7:3 | 475 | 365 | ASK | 4516508 51724 8 |