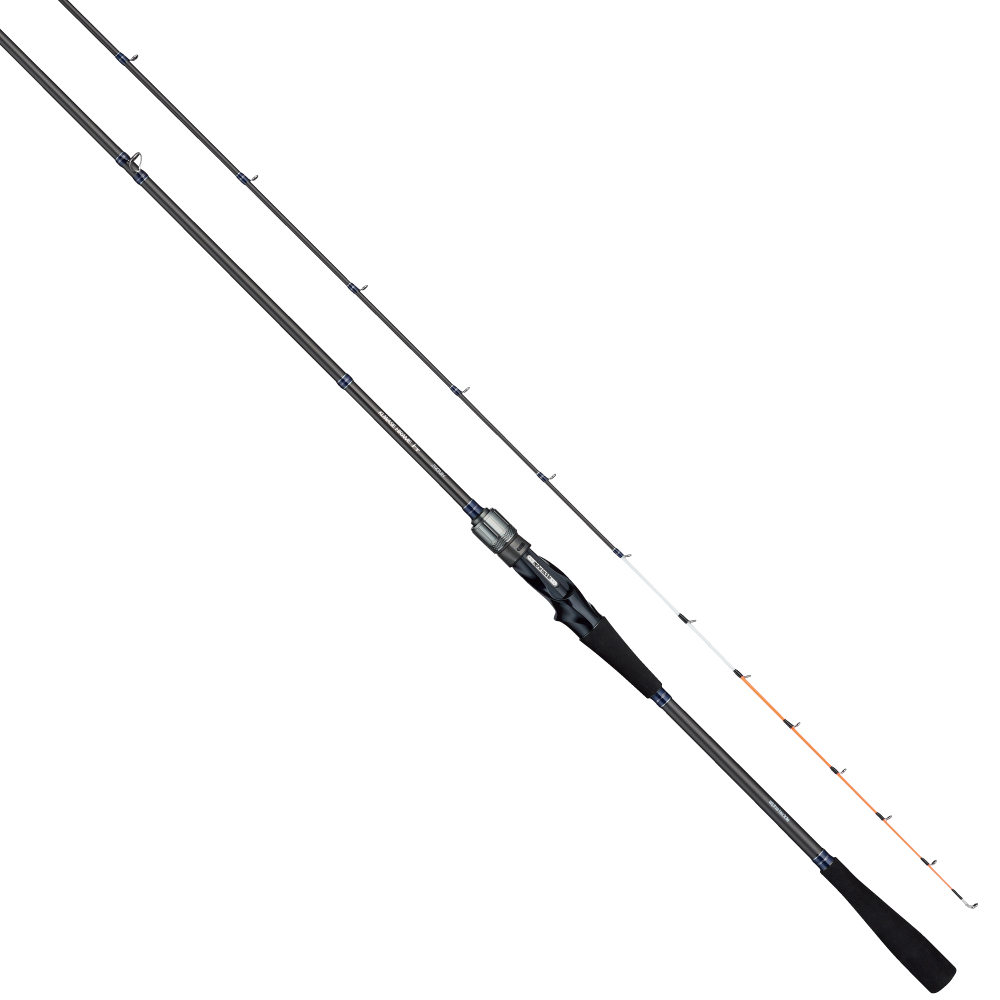 Exclusive Rod Series for Live-Bait Fishing to Hirame
2 exclusive rods for live-bait fishing targeting especially hirame (flatfish).
The light blank with 2.4m length and flexible tip section enables the aggressive approach. There are 2 models with different load capacity.


CS45-T

Original reel seat of alphatackle for technical fishing. The simple shape and small trigger part fit to the palm.
LINE UP
240MH
GUIDE & GRIP
CCFOT
5.5-1.4
CCSLOG
5
CCSLOG
5
CCSLOG
5
CCSLOG
5
CCLOG
5
CCLOG
5
CCLOG
5
CCLOG
5.5
CCLOG
5.5
CCLOG
5.5
CCLOG
5.5
CCLOG
6
CCLOG
6
CCLOG
6
CCLNOG
8
CCLNOG
10



SPEC
| LENGTH (cm) | PIECES | CLOSED LENGTH (cm) | ROD WEIGHT (g) | TIP DIA. (mm) | BUTT DIA. (mm) | SINKER WEIGHT (#) | SINKER WEIGHT (g) | ROD ACTION | L1 (mm) | L2 (mm) | MSRP | JAN CODE |
| --- | --- | --- | --- | --- | --- | --- | --- | --- | --- | --- | --- | --- |
| 240 | 2 | 124 | 135 | 1.0 | 11.6 | 30-50 | 110-190 | 6:4 | 480 | 365 | ASK | 4516508 51728 6 |
240H
GUIDE & GRIP
CCFOT
5.5-1.5
CCSLOG
5
CCSLOG
5
CCSLOG
5
CCSLOG
5
CCLOG
5
CCLOG
5
CCLOG
5
CCLOG
5.5
CCLOG
5.5
CCLOG
5.5
CCLOG
5.5
CCLOG
6
CCLOG
6
CCLOG
6
CCLNOG
8
CCLNOG
10



SPEC
| LENGTH (cm) | PIECES | CLOSED LENGTH (cm) | ROD WEIGHT (g) | TIP DIA. (mm) | BUTT DIA. (mm) | SINKER WEIGHT (#) | SINKER WEIGHT (g) | ROD ACTION | L1 (mm) | L2 (mm) | MSRP | JAN CODE |
| --- | --- | --- | --- | --- | --- | --- | --- | --- | --- | --- | --- | --- |
| 240 | 2 | 124 | 145 | 1.1 | 12.3 | 50-80 | 190-300 | 6:4 | 480 | 365 | ASK | 4516508 51729 3 |