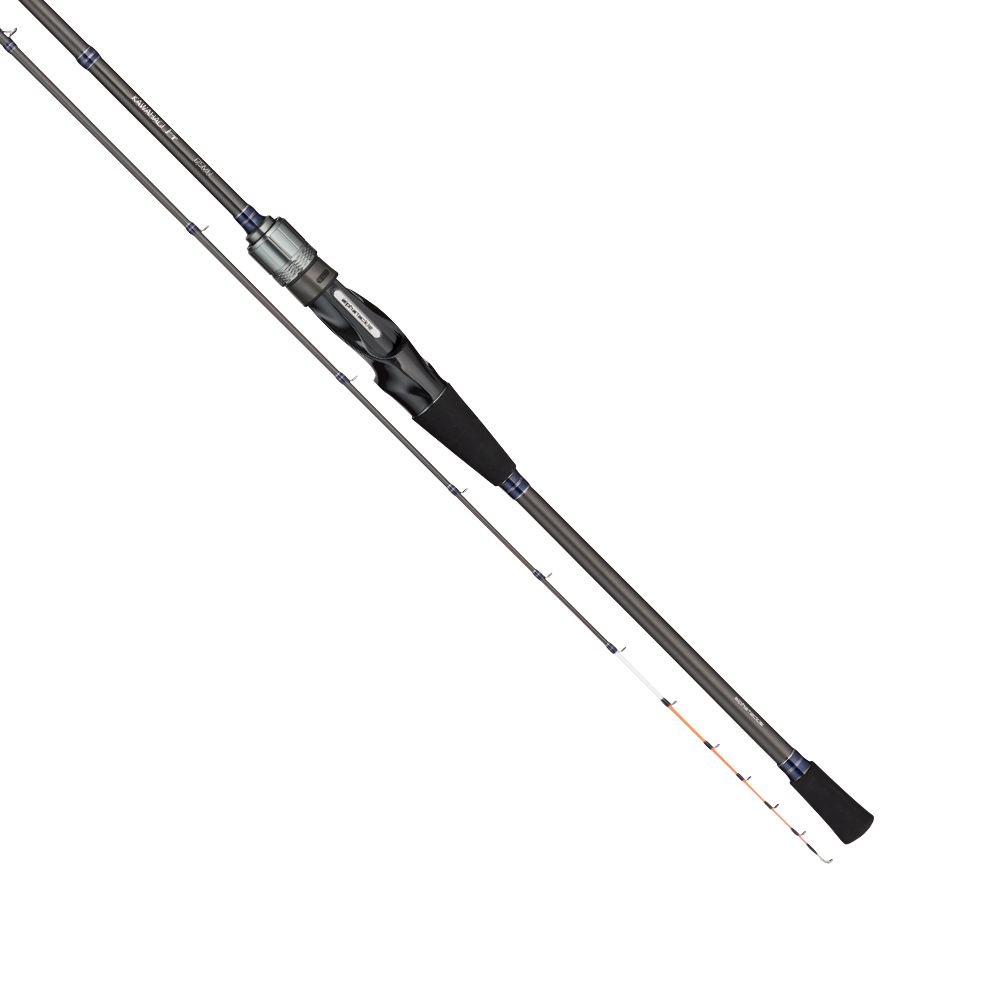 Exclusive Rod for Kawahagi (Filefish)
The tip section can transmit even small bites to the angler and make sharp hooking. The rod action is easy also for beginners to handle. The blank bends smoothly and absorbs even the shock by big-sized filefish without problem. The 175cm length is easy for casting and making the rig's action.
CS45-T

Original reel seat of alphatackle for technical fishing. The simple shape and small trigger part fit to the palm.
LINE UP
TARGET
Kawahagi (filefish)
GUIDE & GRIP
CCFOT
4.5-1.3
CCLOG
4
CCLOG
4
CCLOG
4
CCLOG
4
CCLOG
4
CCLOG
4.5
CCLOG
4.5
CCLOG
4.5
CCLOG
5
CCLOG
5
CCLNOG
6
CCLNOG
7



SPEC
| LENGTH (cm) | PIECES | CLOSED LENGTH (cm) | ROD WEIGHT (g) | TIP DIA. (mm) | BUTT DIA. (mm) | SINKER WEIGHT (#) | SINKER WEIGHT (g) | L1 (mm) | L2 (mm) | MSRP | JAN CODE |
| --- | --- | --- | --- | --- | --- | --- | --- | --- | --- | --- | --- |
| 175 | 2 | 90.5 | 95 | 0.9 | 11.2 | 25-30 | 94-110 | 410 | 290 | ASK | 4516508 51742 2 |