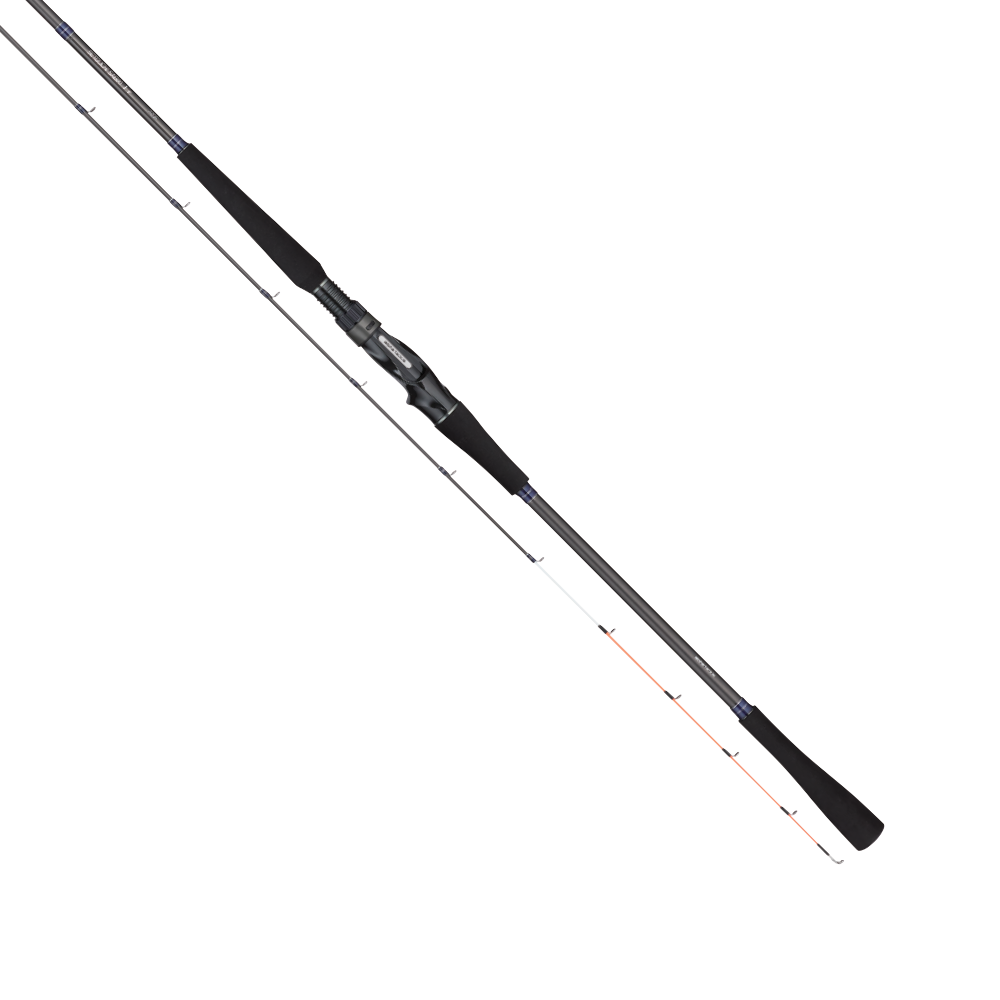 Exclusive Rod for Kada Madai Style
The exclusive rod for targeting madai (red snapper) with the special "sabiki" rig that is popular in Kada area, Japan. The 7:3 action has the sensitivity to sense the bottom clearly and the flexibility to get natural bites. The 2.3m length is easy to handle.
CS45-T

Original reel seat of alphatackle for technical fishing. The simple shape and small trigger part fit to the palm.
LINE UP
GUIDE & GRIP
CCFOT
4.5-1.3
CCLOG
5
CCLOG
5
CCLOG
5
CCLOG
5
CCLOG
5
CCLOG
5.5
CCLOG
5.5
CCLOG
5.5
CCLOG
5.5
CCLOG
6
CCLOG
6
CCLNOG
7
CCLNOG
8
CCLNOG
10
CCLNOG
12
CCLNOG
16


SPEC
| LENGTH (cm) | PIECES | CLOSED LENGTH (cm) | ROD WEIGHT (g) | TIP DIA. (mm) | BUTT DIA. (mm) | SINKER WEIGHT (#) | SINKER WEIGHT (g) | L1 (mm) | L2 (mm) | MSRP | JAN CODE |
| --- | --- | --- | --- | --- | --- | --- | --- | --- | --- | --- | --- |
| 230 | 2 | 118 | 125 | 0.9 | 10.9 | 20-80 | 75-300 | 665 | 410 | ASK | 4516508 51737 8 |