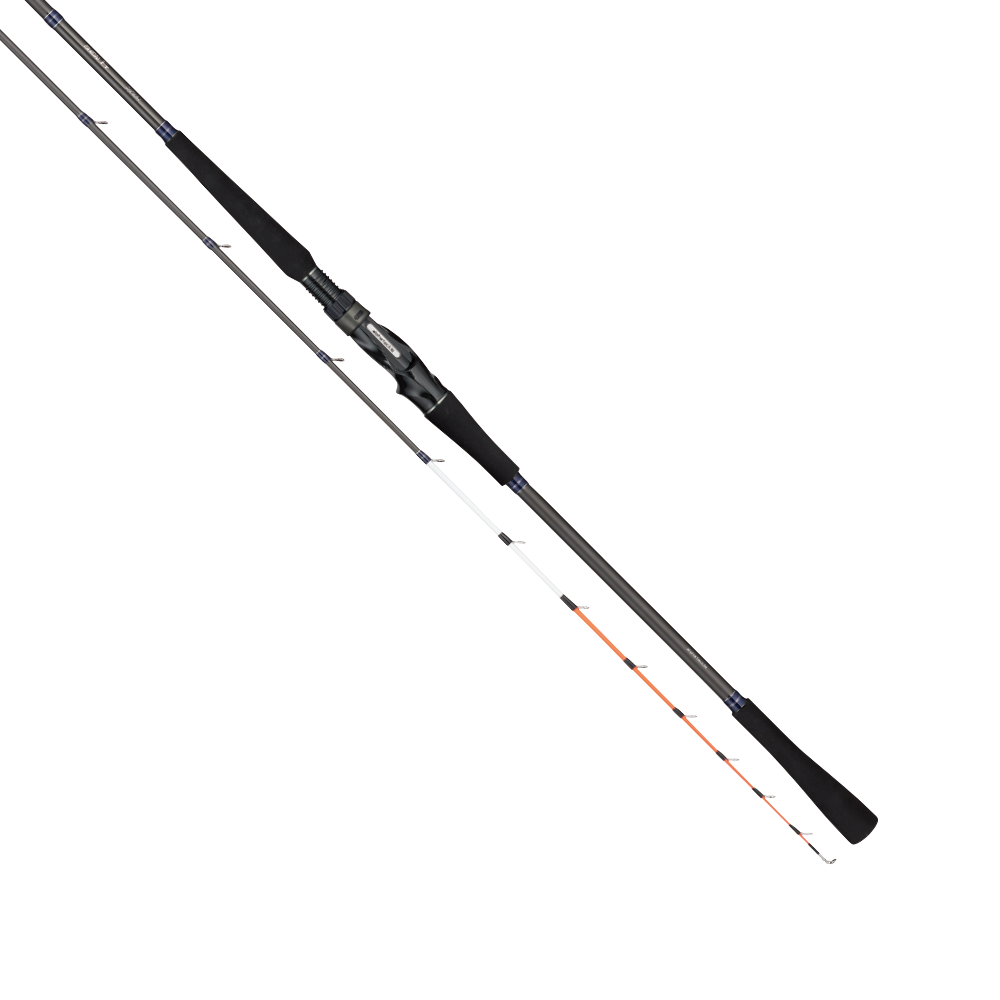 Exclusive Model for Ishidai (Japanese Parrot Fish)
The exclusive model for the popular target fish in Ise bay in Japan, ishidai (Japanese parrot fish). The flexible tip section and strong butt section let ishidai bite naturally and then pull up from the bottom suddenly. The rod action is standard regular (7:3) and the length is 240cm.
CS45-T

Original reel seat of alphatackle for technical fishing. The simple shape and small trigger part fit to the palm.
LINE UP
TARGET
Ishidai (Japanese parrot fish), red snapper
GUIDE & GRIP
CCFOT
5-1.4
CCLDBOG
5
CCLDBOG
5
CCLDBOG
5
CCLDBOG
5
CCLDBOG
5
CCLDBOG
5
CCLDBOG
5.5
CCLDBOG
5.5
CCLDBOG
5.5
CCLDBOG
5.5
CCLDBOG
5.5
CCLDBOG
6
CCLNOG
7
CCLNOG
8
CCLNOG
10
CCLNOG
12



SPEC
| LENGTH (cm) | PIECES | CLOSED LENGTH (cm) | ROD WEIGHT (g) | TIP DIA. (mm) | BUTT DIA. (mm) | SINKER WEIGHT (#) | SINKER WEIGHT (g) | L1 (mm) | L2 (mm) | MSRP | JAN CODE |
| --- | --- | --- | --- | --- | --- | --- | --- | --- | --- | --- | --- |
| 240 | 2 | 124 | 147 | 1.0 | 11.6 | 40-100 | 150-380 | 665 | 410 | ASK | 4516508 51743 9 |