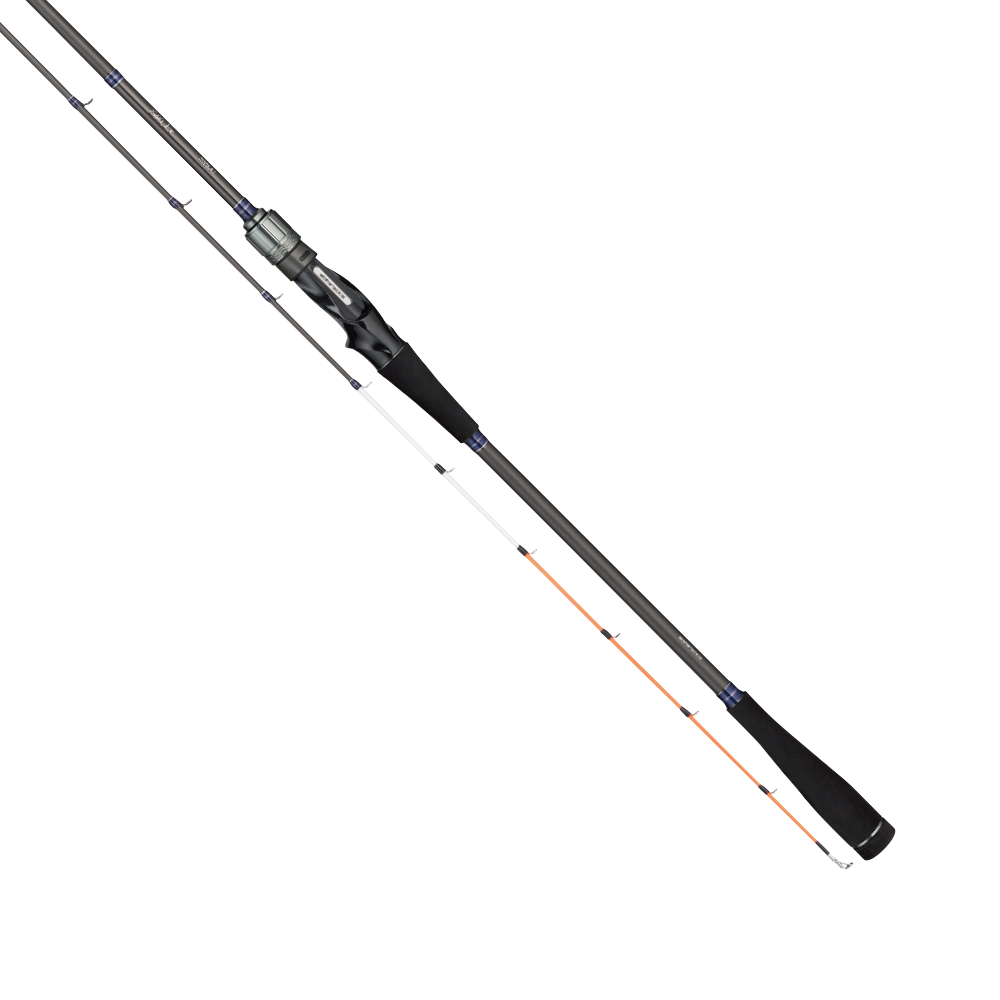 Exclusive model for Komase (Chumming) Fishing Targeting Isaki
The exclusive model to catch isaki (grunt) with "komase" (chumming) and the woolie nylon hook. The slow (6:4) action is easy to jerk and put the komase (chum) out and it also reduces the hook-out.
CS45-T

Original reel seat of alphatackle for technical fishing. The simple shape and small trigger part fit to the palm.
LINE UP
GUIDE & GRIP
CCFOT
5.5-2.2
CCLOG
4.5
CCLOG
4.5
CCLOG
4.5
CCLOG
4.5
CCLOG
4.5
CCLOG
5
CCLOG
5
CCLOG
5.5
CCLOG
5.5
CCLOG
6
CCLNOG
7
CCLNOG
10
CCLNOG
12
CCLNOG
16



SPEC
| LENGTH (cm) | PIECES | CLOSED LENGTH (cm) | ROD WEIGHT (g) | TIP DIA. (mm) | BUTT DIA. (mm) | SINKER WEIGHT (#) | SINKER WEIGHT (g) | L1 (mm) | L2 (mm) | MSRP | JAN CODE |
| --- | --- | --- | --- | --- | --- | --- | --- | --- | --- | --- | --- |
| 220 | 2 | 114 | 139 | 1.8 | 11.6 | 30-150 | 110-570 | 530 | 410 | ASK | 4516508 51740 8 |