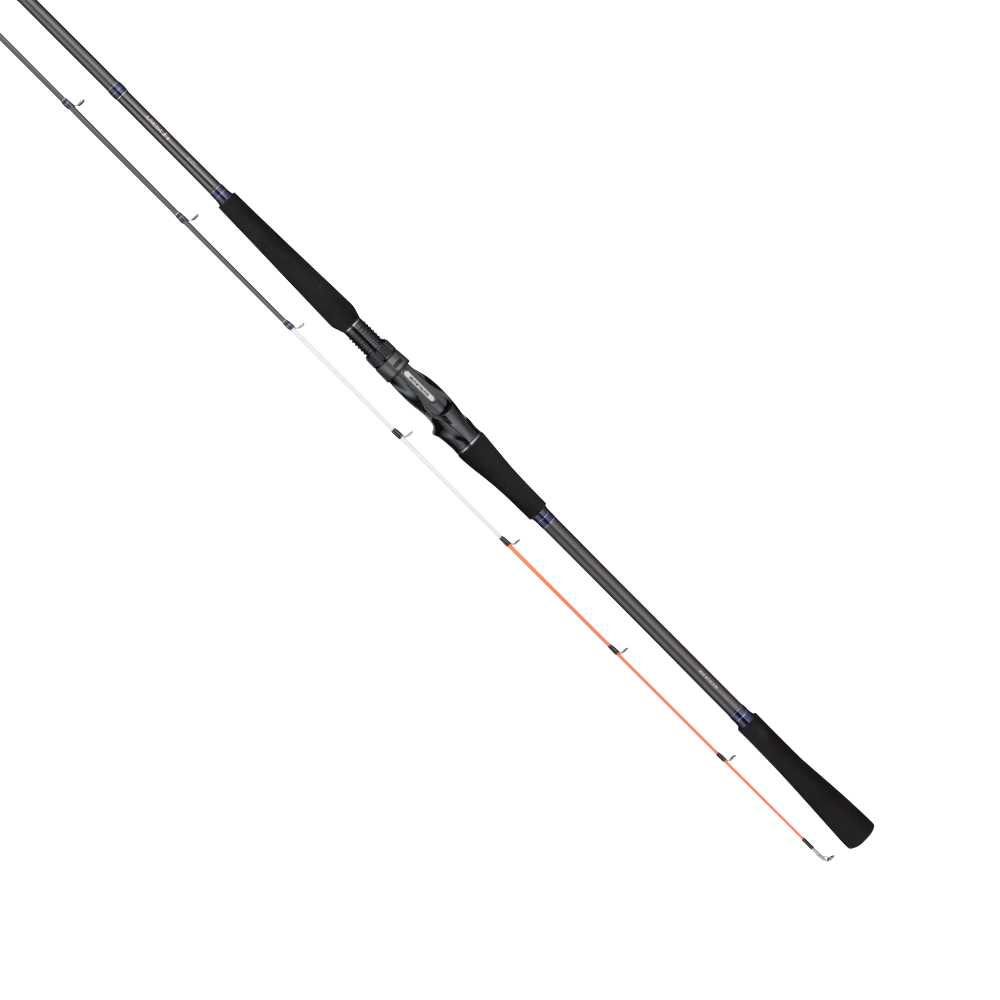 Long Rod for Targeting Aji and Seaperch
The long rod useful for "sabiki" fishing targeting both of aji (horse mackerel) and seaperch. The rod's length supports the angler to handle the long rig around 3 m. The blank has the tubular structure and slow (6:4) action to hook multiple fish on a rig at once.
CS45-T

Original reel seat of alphatackle for technical fishing. The simple shape and small trigger part fit to the palm.
LINE UP
TARGET
Aji (horse mackerel), seaperch
GUIDE & GRIP
CCFOT
5.5-1.5
CCLOG
5
CCLOG
5
CCLOG
5
CCLOG
5
CCLOG
5
CCLOG
5.5
CCLOG
5.5
CCLOG
5.5
CCLOG
5.5
CCLOG
6
CCLOG
6
CCLOG
6
CCLNOG
8
CCLNOG
8
CCLNOG
10
CCLNOG
12
CCLNOG
16



SPEC
| LENGTH (cm) | PIECES | CLOSED LENGTH (cm) | ROD WEIGHT (g) | TIP DIA. (mm) | BUTT DIA. (mm) | SINKER WEIGHT (#) | SINKER WEIGHT (g) | L1 (mm) | L2 (mm) | MSRP | JAN CODE |
| --- | --- | --- | --- | --- | --- | --- | --- | --- | --- | --- | --- |
| 300 | 3 | 104 | 154 | 1.5 | 12.9 | 20-60 | 75-230 | 665 | 410 | ASK | 4516508 51734 7 |