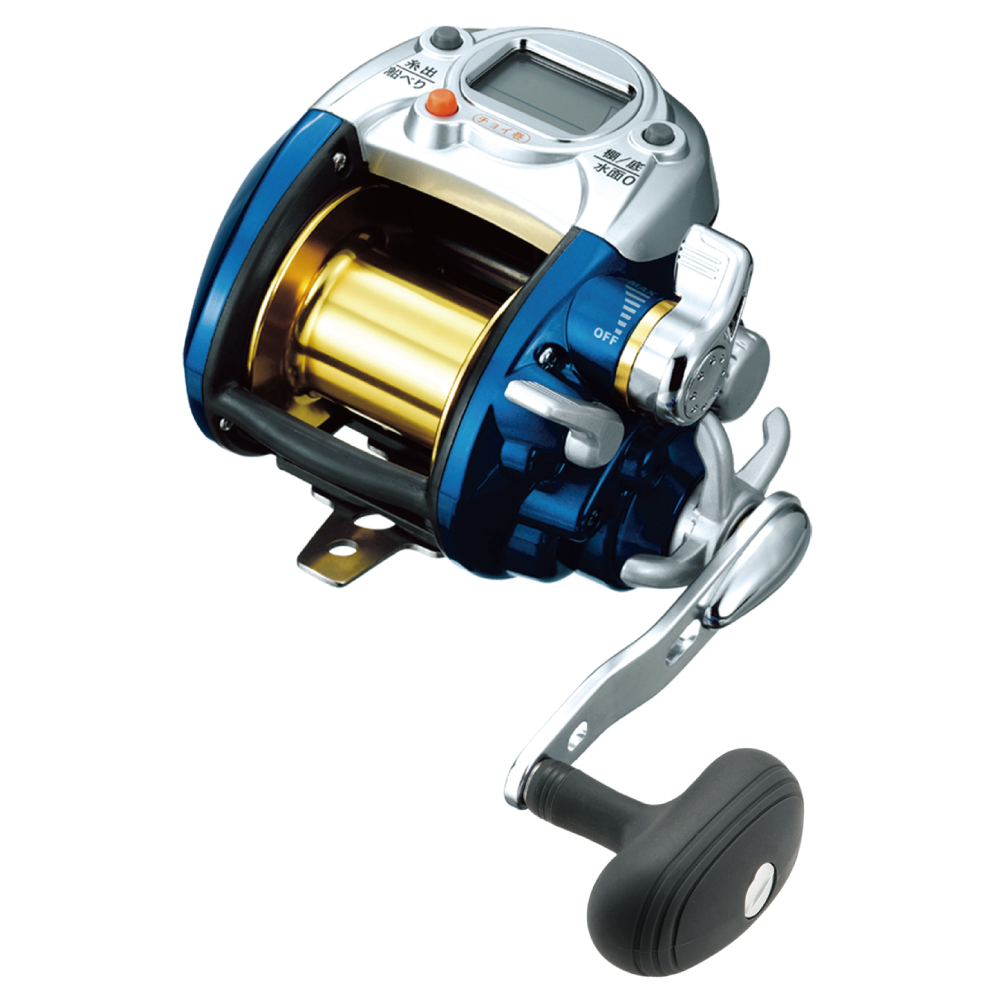 Entry Class Electric Reel
Electrics reel that emphasizes usability and is designed to be easy for anyone to use with simple settings and operations.
Useful for all general fune (boat) fishing with braided line from #4 to #8.

*There isn't any setting for using with braided line #3 or thinner.

LINE UP
| MODEL | GEAR RATIO | BALL BEARING | WEIGHT (g) | LINE CAPACITY (PE/#) | MAX DRAG (kg) | MAX WIND FORCE (kg) | ACTUAL WIND FORCE (kg) | MAX WIND LENGTH (cm/1 wind) | JAFS WIND SPEED | MSRP | JAN CODE |
| --- | --- | --- | --- | --- | --- | --- | --- | --- | --- | --- | --- |
| 500B | 3.5:1 | 2 | 697 | #5 350m #6 300m #8 200m | 10 | 13 | 5.6 | 64 | 185m/分 | ASK | 4516508600629 |
| 500R | 3.5:1 | 2 | 697 | #5 350m #6 300m #8 200m | 10 | 13 | 5.6 | 64 | 185m/分 | ASK | 4516508600636 |
| 500S | 3.5:1 | 2 | 697 | #5 350m #6 300m #8 200m | 10 | 13 | 5.6 | 64 | 185m/分 | ASK | 4516508600643 |
・2 SUS ball bearings

・Tough and smooth carbon drag washer

・Speed lever system that can switch speedily from start/stop to maximum speed.

・Line releasing function for quick falling

・Waterproof design that can be washed with water

・Selectable auto-stop

・With 10cm unit counter

・Memory back-up

・Range alarm

・Counter from bottom

・Manual winding button (manual stop button during auto winding)

・T-shape power handle knob

・With aluminum spool
LINE UP
500B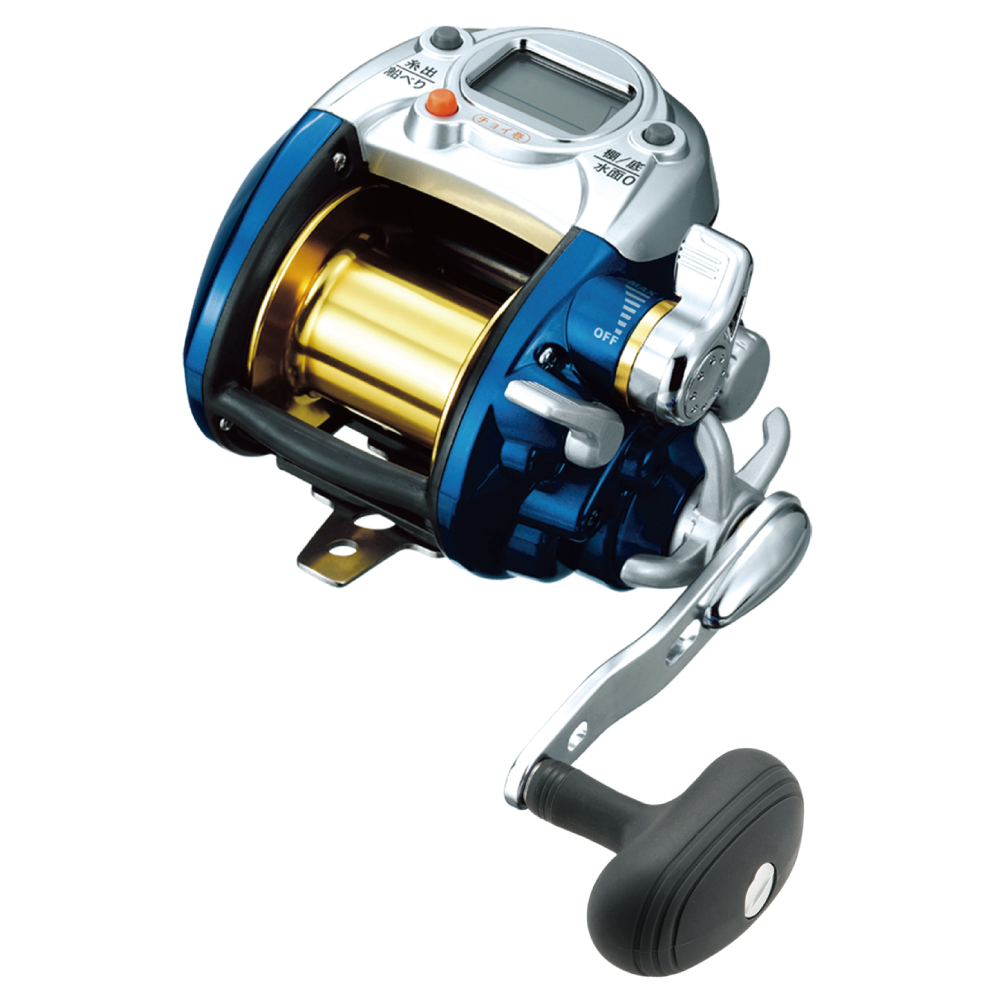 SPEC
| GEAR RATIO | BALL BEARING | WEIGHT (g) | LINE CAPACITY (PE/#) | MAX DRAG (kg) | MAX WIND FORCE (kg) | ACTUAL WIND FORCE (kg) | MAX WIND LENGTH (cm/1 wind) | JAFS WIND SPEED | MSRP | JAN CODE |
| --- | --- | --- | --- | --- | --- | --- | --- | --- | --- | --- |
| 3.5:1 | 2 | 697 | #5 350m #6 300m #8 200m | 10 | 13 | 5.6 | 64 | 185m/分 | ASK | 4516508600629 |
500R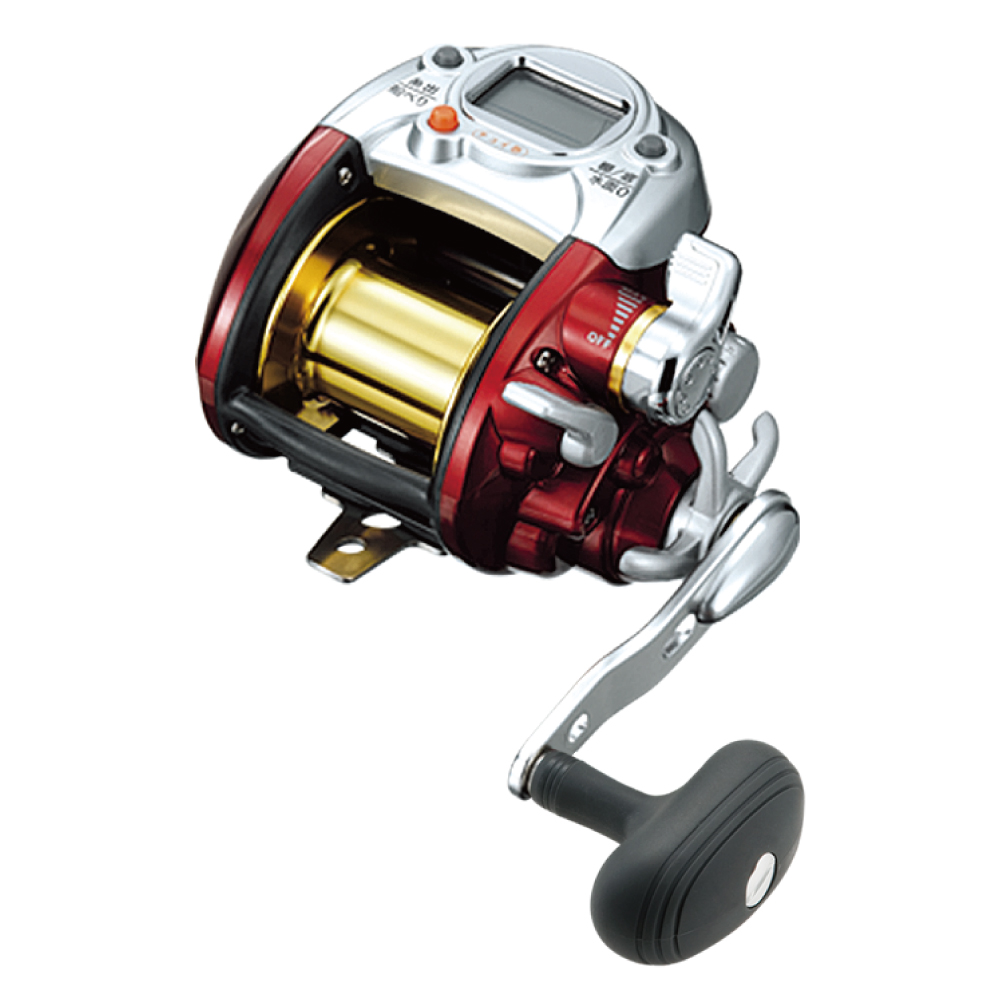 SPEC
| GEAR RATIO | BALL BEARING | WEIGHT (g) | LINE CAPACITY (PE/#) | MAX DRAG (kg) | MAX WIND FORCE (kg) | ACTUAL WIND FORCE (kg) | MAX WIND LENGTH (cm/1 wind) | JAFS WIND SPEED | MSRP | JAN CODE |
| --- | --- | --- | --- | --- | --- | --- | --- | --- | --- | --- |
| 3.5:1 | 2 | 697 | #5 350m #6 300m #8 200m | 10 | 13 | 5.6 | 64 | 185m/分 | ASK | 4516508600636 |
500S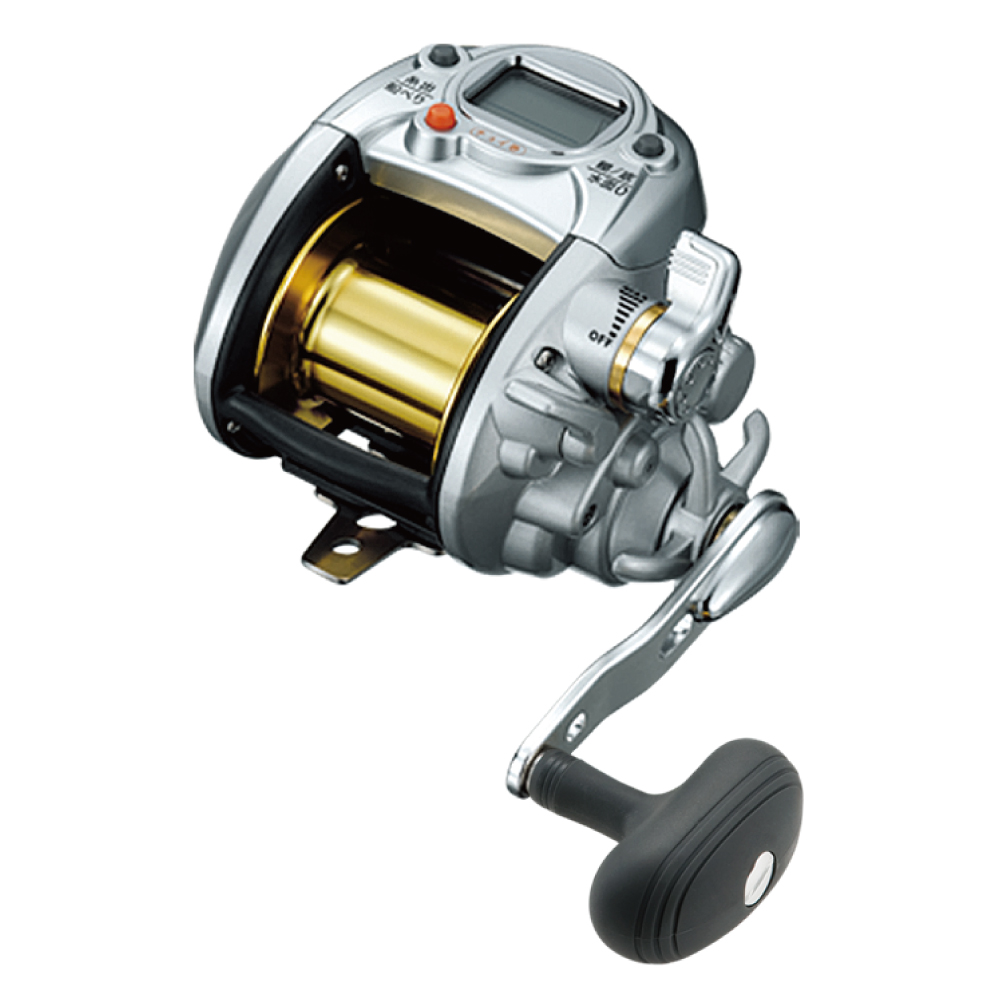 SPEC
| GEAR RATIO | BALL BEARING | WEIGHT (g) | LINE CAPACITY (PE/#) | MAX DRAG (kg) | MAX WIND FORCE (kg) | ACTUAL WIND FORCE (kg) | MAX WIND LENGTH (cm/1 wind) | JAFS WIND SPEED | MSRP | JAN CODE |
| --- | --- | --- | --- | --- | --- | --- | --- | --- | --- | --- |
| 3.5:1 | 2 | 697 | #5 350m #6 300m #8 200m | 10 | 13 | 5.6 | 64 | 185m/分 | ASK | 4516508600643 |