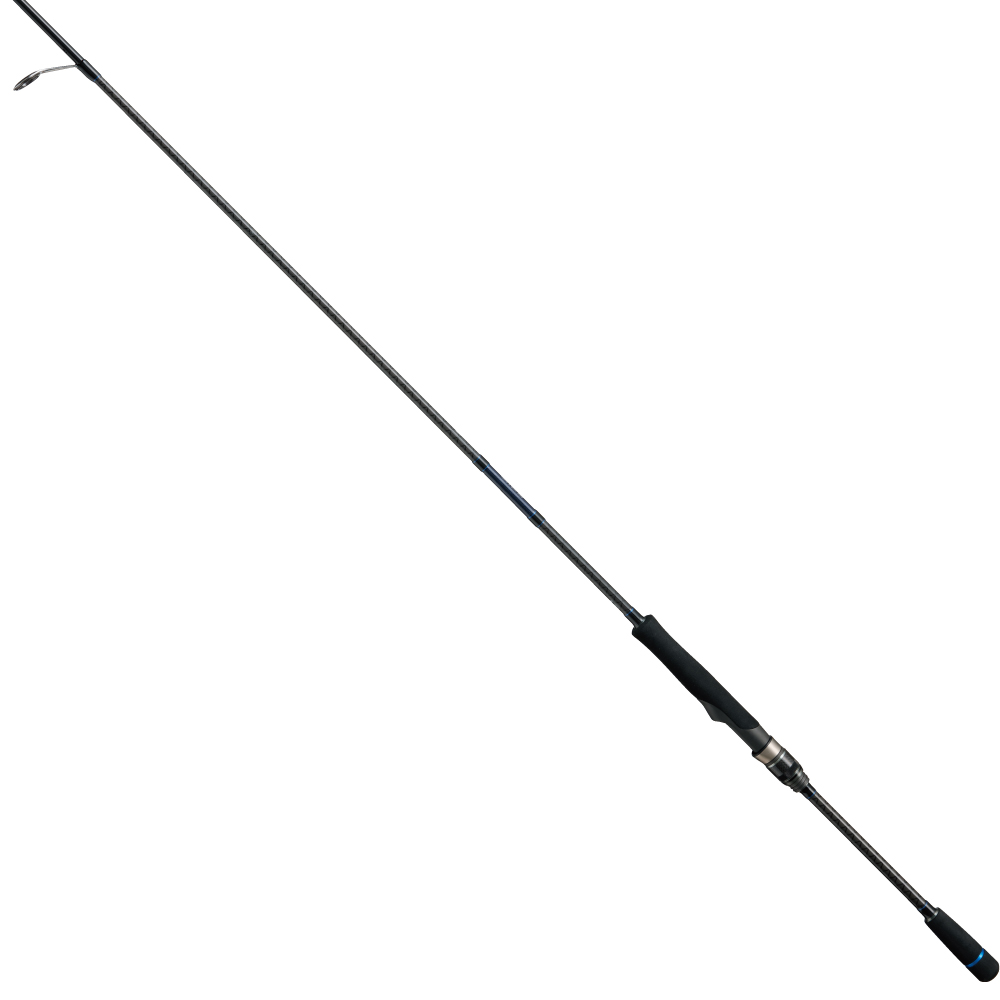 Exclusive Design for Wind & Dart
The rod action that allows for a strong darting action of the soft bait with jig head rig while maintaining a flexible and responsive tip for good hooking.
The fore grip is set at a longer length to enable comfortable jerking.

Targeted fish: Spanish mackerel, seabass, small amberjack, mackerel, and squid.

LINE UP
S832M
SPEC
| LENGTH(ft.in) | PIECES | CLOSED LENGTH (cm) | WEIGHT (g) | TIP DIA. (mm) | BUTT DIA. (mm) | LURE WEIGHT (g) | REC'D LINE (PE/#) | L1 (mm) | L2 (mm) | MSRP | JAN CODE |
| --- | --- | --- | --- | --- | --- | --- | --- | --- | --- | --- | --- |
| 8.3 | 2 | 129 | 126 | 1.6 | 10.0 | MAX21 | MAX PE1.2 | 440 | 240 | ASK | 4516508 69544 1 |
S852MH
SPEC
| LENGTH(ft.in) | PIECES | CLOSED LENGTH (cm) | WEIGHT (g) | TIP DIA. (mm) | BUTT DIA. (mm) | LURE WEIGHT (g) | REC'D LINE (PE/#) | L1 (mm) | L2 (mm) | MSRP | JAN CODE |
| --- | --- | --- | --- | --- | --- | --- | --- | --- | --- | --- | --- |
| 8.5 | 2 | 132 | 127 | 1.7 | 11.1 | MAX28 | MAX PE1.2 | 440 | 240 | ASK | 4516508 69545 8 |