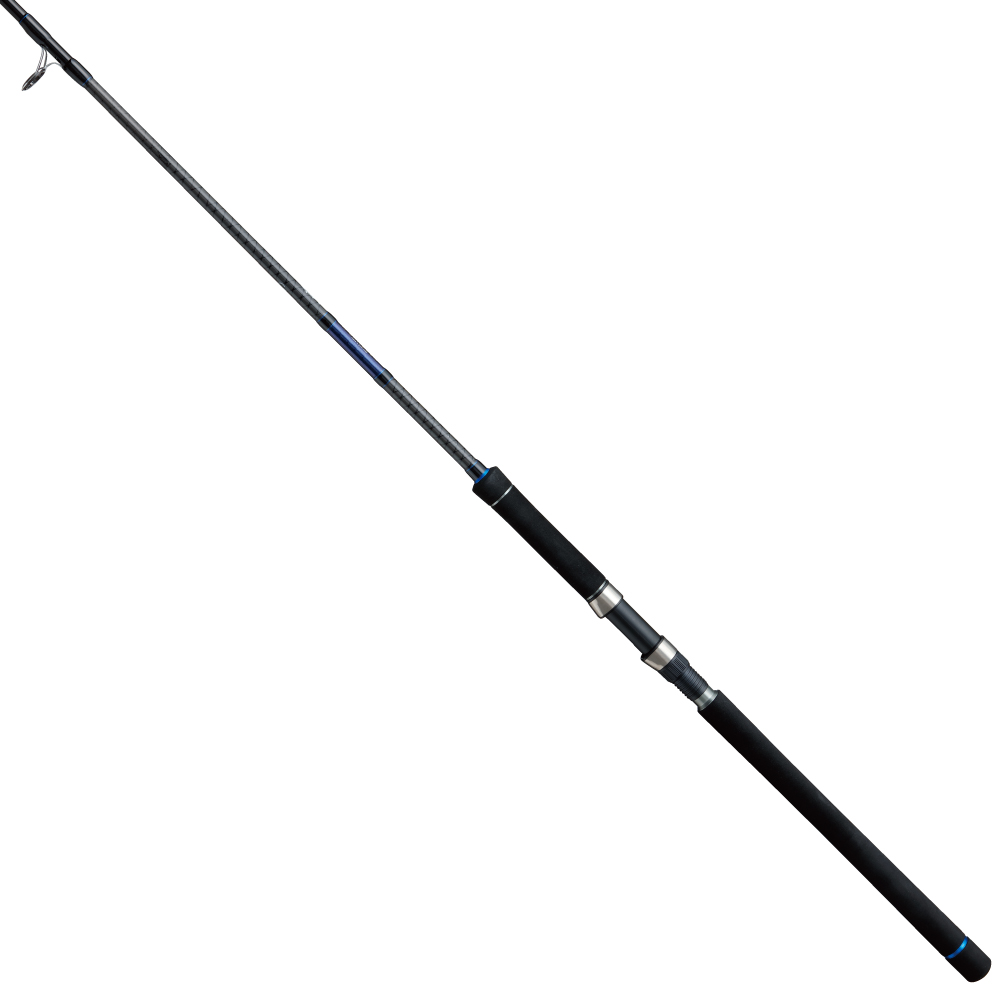 Exclusive Rod for Shore Jigging
If you want to easily try shore jigging one the sandy surf or on the breakwater , this is the one for you!
The most versatile length and power, 9 feet/10 feet and MH/H, are selected to cover many targets. The butt guide is a Fuji MN model mounted in reverse attachment to prevent tangles.

LINE UP
| MODEL | LENGTH(ft.in) | PIECES | CLOSED LENGTH (cm) | WEIGHT (g) | TIP DIA. (mm) | BUTT DIA. (mm) | LURE WEIGHT (g) | DRAG (kg) | L1 (mm) | L2 (mm) | MSRP | JAN CODE |
| --- | --- | --- | --- | --- | --- | --- | --- | --- | --- | --- | --- | --- |
| 902MH | 9.0 | 2 | 141 | 213 | 2.2 | 12.3 | MAX45 | MAX4 | 605 | 335 | ASK | 4516508 69579 3 |
| 1002MH | 10.0 | 2 | 157 | 228 | 2.2 | 13.9 | MAX45 | MAX4 | 605 | 335 | ASK | 4516508 69580 9 |
| 902H | 9.0 | 2 | 141 | 218 | 2.3 | 13.2 | MAX60 | MAX5 | 665 | 335 | ASK | 4516508 69581 6 |
| 1002H | 10.0 | 2 | 157 | 237 | 2.3 | 14.9 | MAX60 | MAX5 | 605 | 335 | ASK | 4516508 69582 3 |