CRAZEE MINNOW (DD/SP MODEL)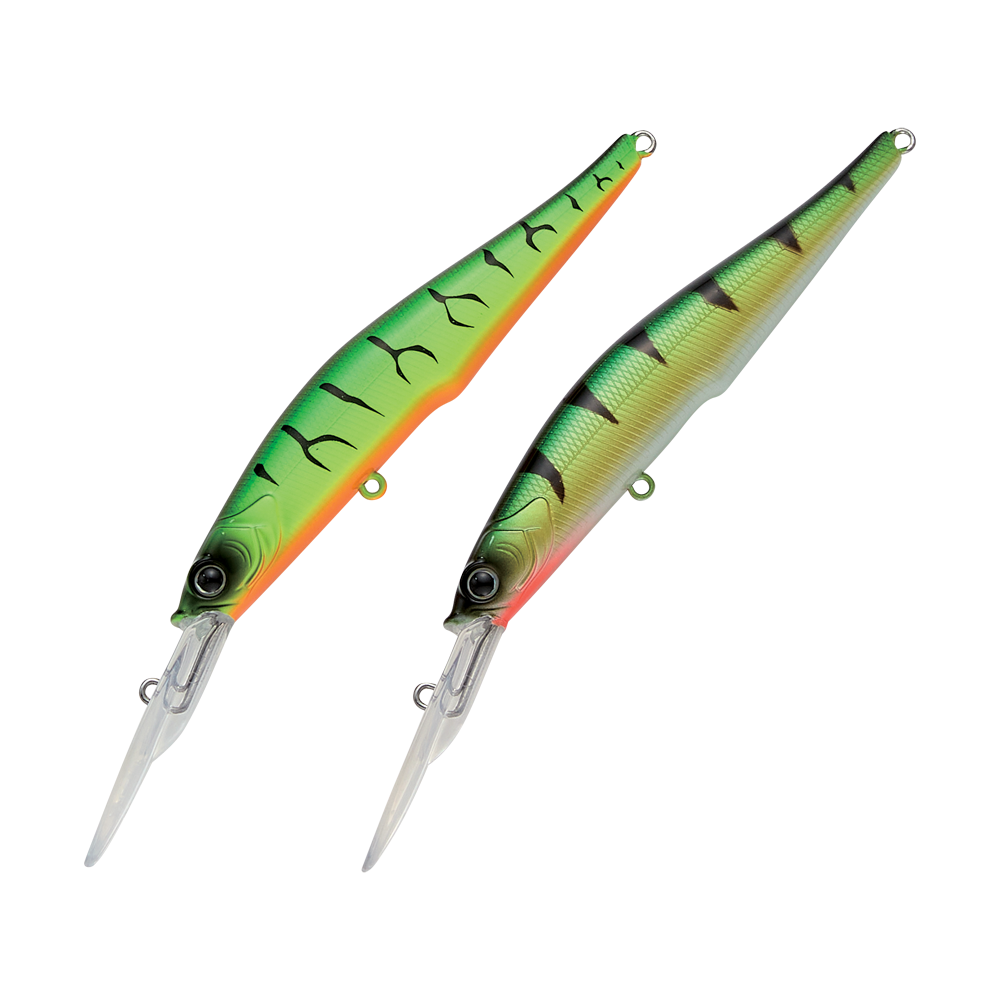 Suspending and Deep Diving Minnow
he long lip of this lure catches water well and quickly reaches any desired depth. Its tight action allows for efficient tracing of deep waters.
In addition to straight retrieving, it also accommodates jerking and twitching, which were previously challenging for traditional deep-diving minnow lures.
This model is capable of expressing sharp darting action at a depth one level deeper.

LINE UP
| MODEL | COLOR | WEIGHT (g) | LENGTH (mm) | MSRP | JAN CODE |
| --- | --- | --- | --- | --- | --- |
| 96DD/SP | #1 GHOST WAKASAGI | 12.0 | 96 | ASK | 4516508 24493 9 |
| 96DD/SP | #2 MIRROR WAKASAGI | 12.0 | 96 | ASK | 4516508 24494 6 |
| 96DD/SP | #3 PEARL AYU | 12.0 | 96 | ASK | 4516508 24495 3 |
| 96DD/SP | #4 HOLOGRAM SHAD | 12.0 | 96 | ASK | 4516508 24496 0 |
| 96DD/SP | #5 CROWN | 12.0 | 96 | ASK | 4516508 24497 7 |
| 96DD/SP | #6 GOLDEN SHINER | 12.0 | 96 | ASK | 4516508 24498 4 |
| 96DD/SP | [NEW] #07 HOT TIGER | 12.0 | 96 | ASK | 4516508 24749 7 |
| 96DD/SP | [NEW] #08 YELLOW PERCH | 12.0 | 96 | ASK | 4516508 24750 3 |