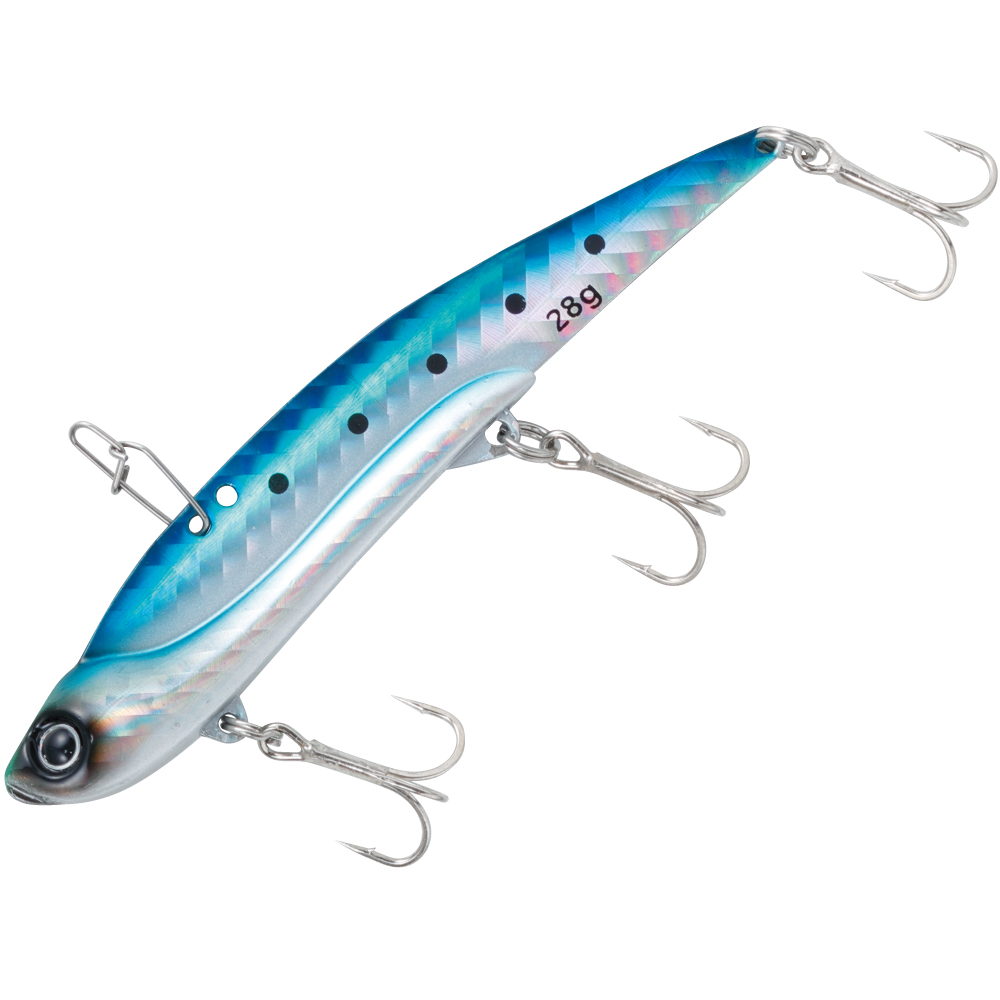 Long Metal Vibration
Two eyes for attaching snaps are installed to accommodate various situations.
The long casting performance achieved by the high-density full metal body is noteworthy.
With the 3-hook design of the medium-heavy hooks, you can bring in a secure hooking and safely bring it to landing.
Comes with hooks. 5 colors: 100mm-28g.

LINE UP
| MODEL | COLOR | WEIGHT (g) | LENGTH (mm) | MSRP | JAN CODE |
| --- | --- | --- | --- | --- | --- |
| METAL VIB LONG 100 | #1 IWASHI | 28 | 100 | ASK | 4516508 24331 4 |
| METAL VIB LONG 100 | #2 BLUE PINK | 28 | 100 | ASK | 4516508 24332 1 |
| METAL VIB LONG 100 | #3 RED GOLD | 28 | 100 | ASK | 4516508 24333 8 |
| METAL VIB LONG 100 | #4 ZEBRA-SILVER | 28 | 100 | ASK | 4516508 24334 5 |
| METAL VIB LONG 100 | #5 TACHI | 28 | 100 | ASK | 4516508 24335 2 |